In her latest photoshoot, Elizabeth Hurley stunned her fans with a stunning bikini .
Elizabeth Hurley wowed her followers again with her stunning bikini as she promoted her swimwear line in front of the camera.
With a skintight fuchsia one-piece, she displayed her magnificent figure.
While wearing a light makeup, her brunette locks rested elegantly on her shoulders as she pulled off the outfit, which had a plunging neckline.
For fans who want to recreate her look, the outfit is undeniably expensive. The product retails for £144 at Elizabeth Hurley Beach.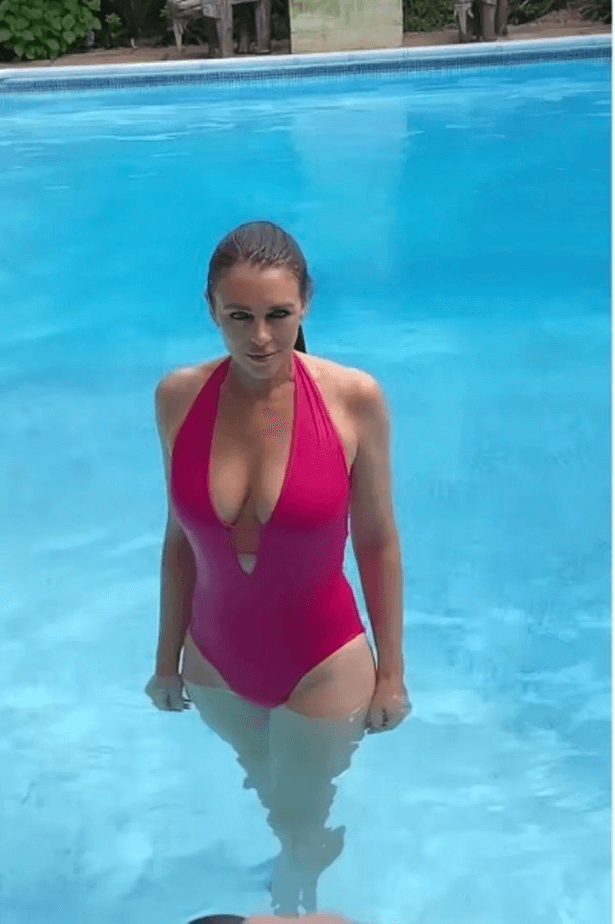 Last week , Liz Hurley also left her fans awestruck by showing off her stunning figure in a tiny white swimsuit.
With a pair of round sunglasses on, she showcased a swimming costume from her own brand while letting her famous brunette locks fall down her back.
Her stunning display prompted fans to flood the comment section.
One wrote, "But how beautiful you are on the inside as well as the outside."
Another devoted fan wrote: "I've asked her before and I'll ask her again, will you marry me?"
Another follower said: "I think she's one of the most gorgeous women I've ever seen. She has beautiful eyes, a beautiful smile, lips, and hair. I am in love with everything about her, and I love you, Elizabeth"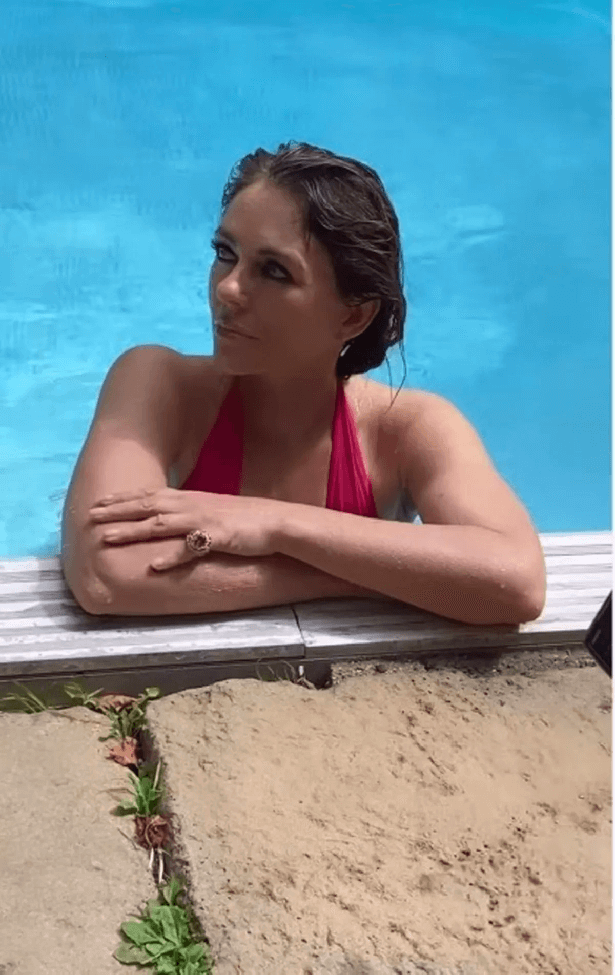 Read next :
About Elizabeth Hurley :
Elizabeth Jane Hurley (born 10 June 1965) is an English actress and model. As an actress, her best-known film roles have been as Vanessa Kensington in Austin Powers: International Man of Mystery and as the Devil in Bedazzled.
In 1994, Hurley accompanied Hugh Grant to the London premiere of Four Weddings and a Funeral in a plunging black Versace dress held together with gold safety pins, drawing immediate attention from the media.