Despite news that she is divorcing her husband Joe Manganiello, Sofia Vergara showcased her figure in a blue thong swimsuit on Instagram.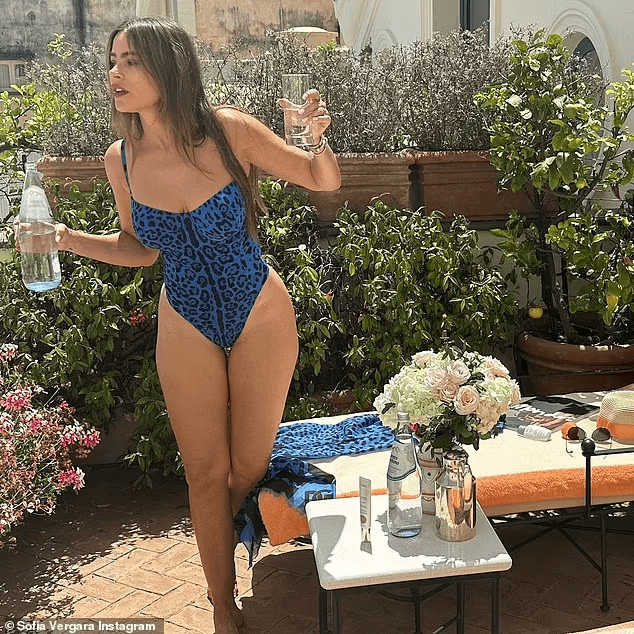 As soon as she shared the sun-soaked holiday snaps, it was revealed that she and Joe had split after seven years of marriage.
In a statement, they said : 'We have made the difficult decision to divorce. As two people that love and care for one another very much, we politely ask for respect of our privacy at this time as we navigate this new phase of our lives.'
As a source revealed, Sofia and Joe "have grown apart for some time now, and are taking some time apart to think about their future."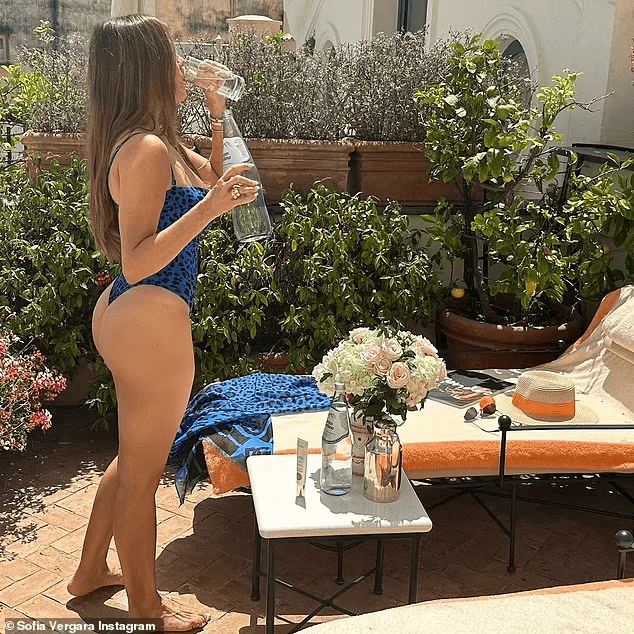 During the weekend, Sofia dined at Conca del Sogno on the Amalfi Coast in Nerano.
She wore a neon green tank top and a long maxi skirt with blue, green, and white patterns. The Amalfi coast restaurant overlooks the ocean and she arrived by boat.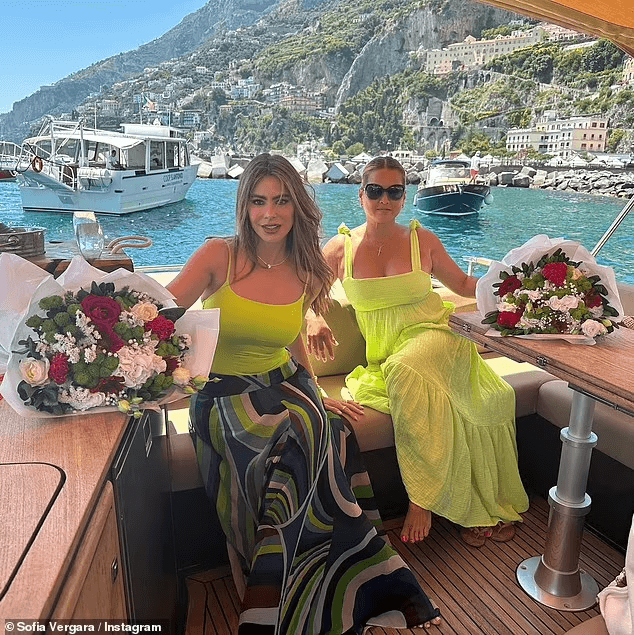 Fans commented on Joe's birthday post, with one writing: 'Joe, I hope you're ok, that was a very different (cold) birthday wish than others. [sad face emoji]'.
Someone else said: 'Something is definitely up. He hasn't commented on her photos she's posted. Hmmm……'
Follower commented, 'Does anyone else dislike the sound of Sofia? Not even 'My love, My beloved wife' … [woman facepalming emoji]"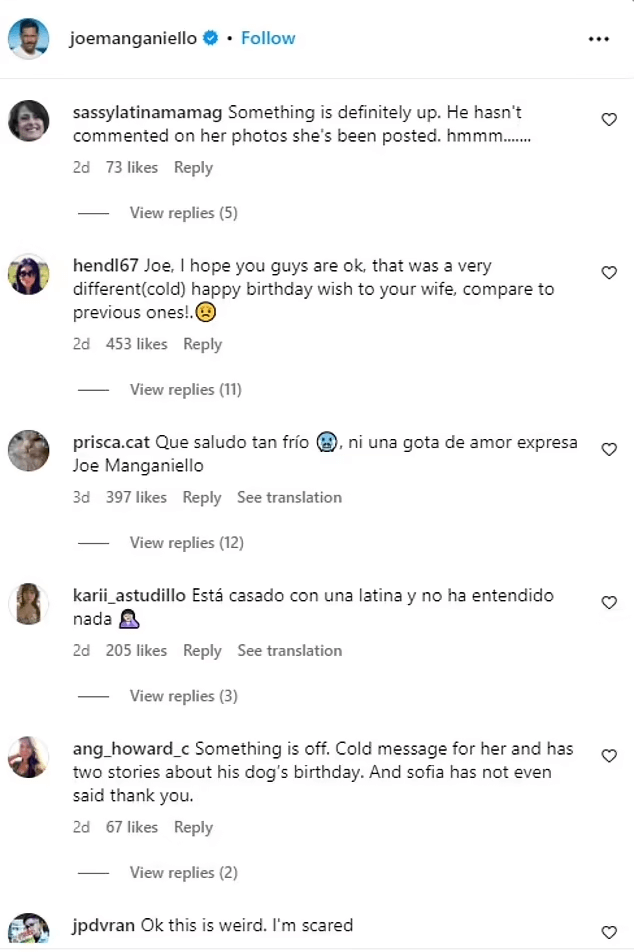 Read next :
About Sofia Vergara :
As an actress, model, and television personality, Sofia Margarita Vergara Vergara is Colombian and American. Her first notable acting job in English was in the film Chasing Papi, in which she co-hosted two television shows for Univision, a Spanish-language television network.