Her latest social media post showing her on the course wowed fans with her outfit selection after asking followers to rate her swing.
A rising star in the golf influencer game, Grace has over 1.8 million followers on Instagram, 683,800 on Twitter .
Her golf-themed YouTube channel has over 815,000 subscribers, and she has over 3 million TikTok followers.
In a video posted on Tuesday, Charis showed off her driver hitting missiles into the distance while practicing at a golf course.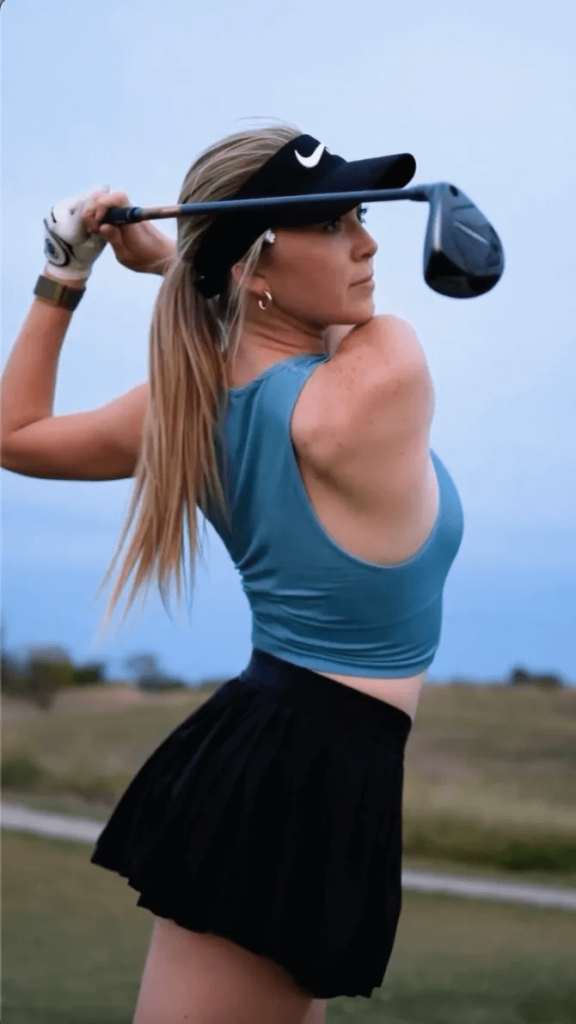 With the caption, "How's my form?," she asked fans to judge the progression of her swing.
There was a lot of chatter on her Instagram page about the outfit choice – a low-cut blue shirt and black skirt.
One user joked, "Beautiful technique."
Another said, "She has wonderful golf skills."
A third said, "It looks good to me."
And a fourth said, "It's a very attractive form."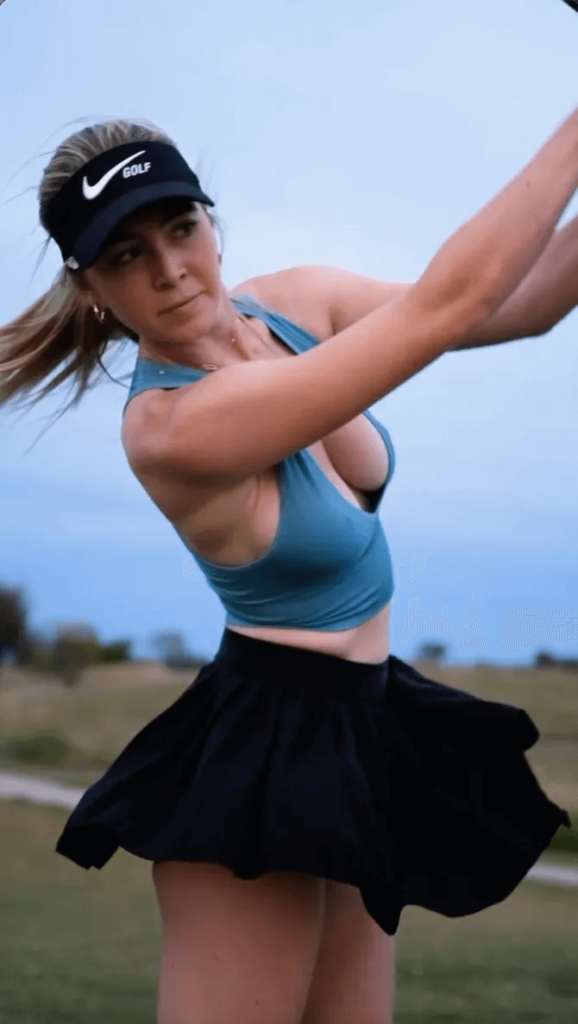 Earlier this week, in another Instagram post, she received praise from her followers as "the most beautiful woman in the world" thanks to her revealing outfit.
A video posted by Grace shows her wearing a flowy blue crop top and white skirt. Grace captioned the post, "Let's golf".
Among her fans, one said: "What a beauty."
Another said: "Looking good Grace."
Another said: "Absolutely the most beautiful woman in the world."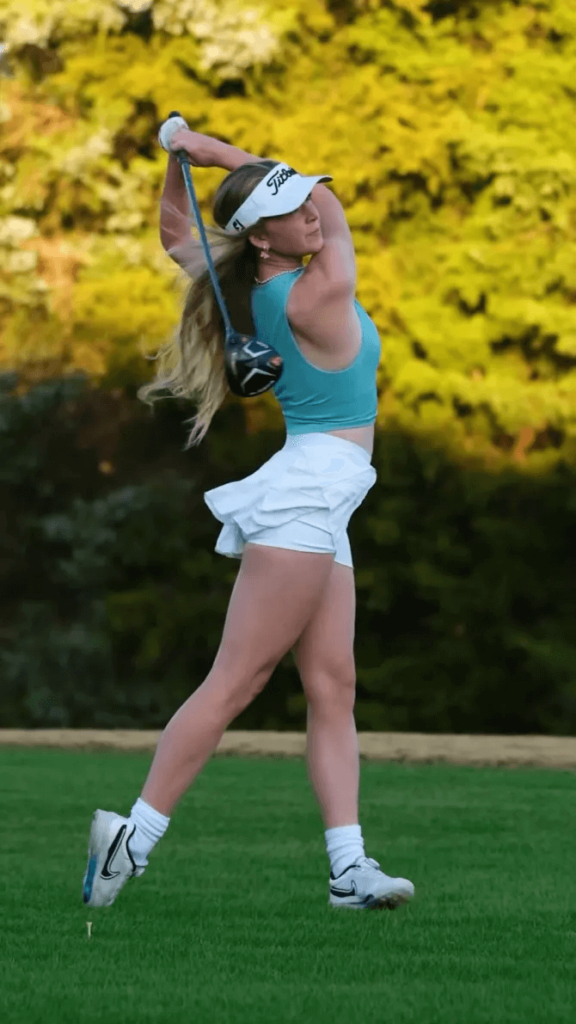 As one of the most famous golf influencers in 2023, Charis wants to take her game to the next level.
According to the 22-year-old, her mother encouraged her to take up golf as a hobby.
"I actually didn't start playing golf until college.
"It wasn't until my mom encouraged me to give it a try that I even considered playing.
"I had always been into sports growing up, but golf was never on my radar.
"But after giving it a shot, I quickly fell in love with the game.
"It was a steep learning curve, but with the support of my family and coaches I was able to improve and achieve some success on the course", Charis said.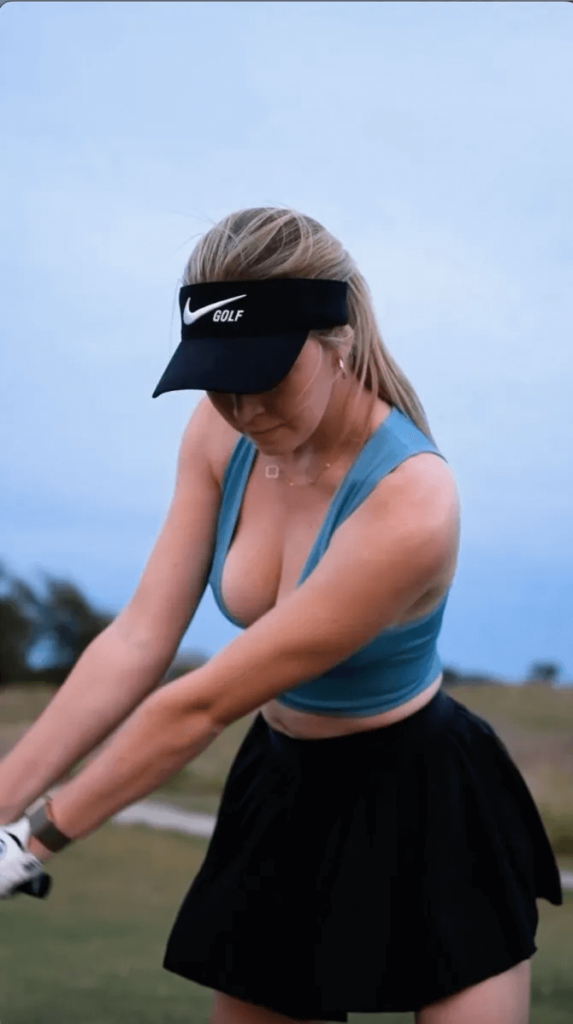 Read next :