Kylie Jenner looks toned and trim in new videos that show the results of her intense gym routine. The reality star showed off her abs on her Instagram Story.
Jenner recorded herself tugging on her leggings' waistband while wearing a black sports bra that accentuated her curves and high waisted leggings.
A gold chain necklace, silver earrings, and a bright pink phone case added a pop of colour to her look.
In between songs from her phone, she captioned: "She's been workin'."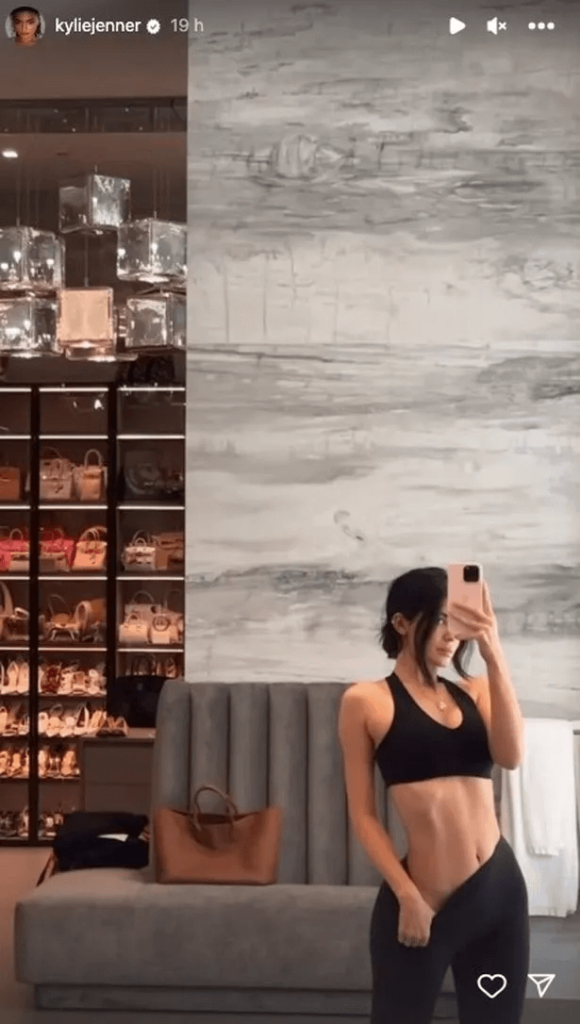 With a large grey marble wall and a comfortable grey sofa, Kylie created the perfect backdrop for her video.
Also in the background, Kylie's fans could see a huge brown wood structure containing a large number of designer handbags.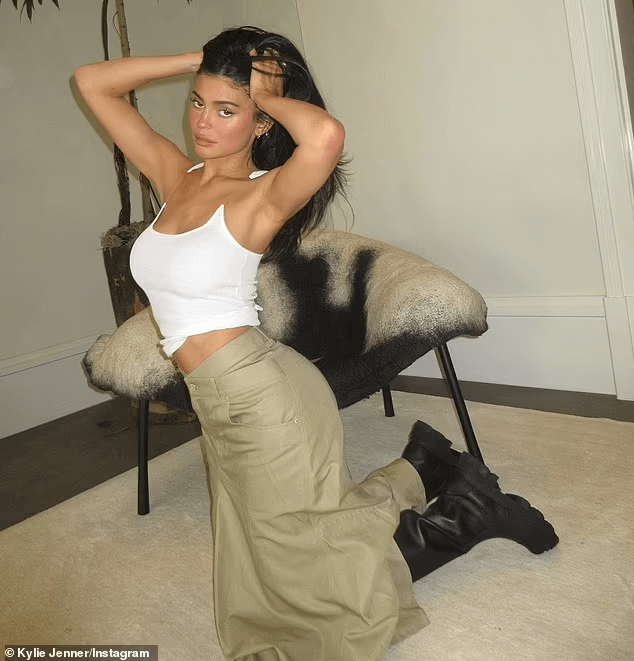 Read next :
About Kylie Jenner :
Kylie Kristen Jenner is an American socialite, media personality, and businesswoman. She starred in the E! reality television series Keeping Up with the Kardashians from 2007 to 2021 and is the founder and owner of cosmetic company Kylie Cosmetics. She is the fourth-most-followed person on Instagram