As she galloped along the glistening ocean, Salma Hayek wore a black sports bra and white low-rise pants while riding off into the sunset in Mexico.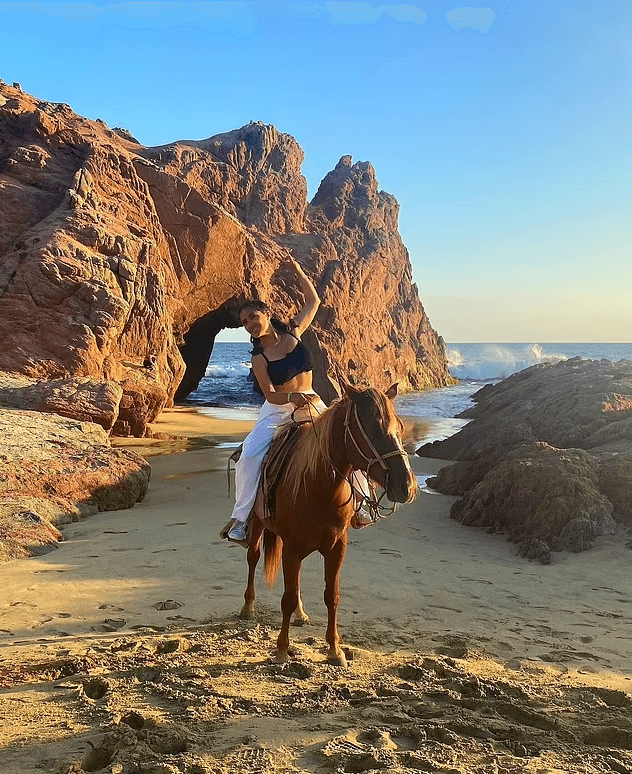 She wore her brunette locks in two pigtails under a white helmet while on vacation with her family in Los Cabos with husband Francois-Henri Pinault.
Her Instagram slideshow, captioned 'Chasing sunsets,' received 203,596 likes from more than 26.2 million followers in less than three hours.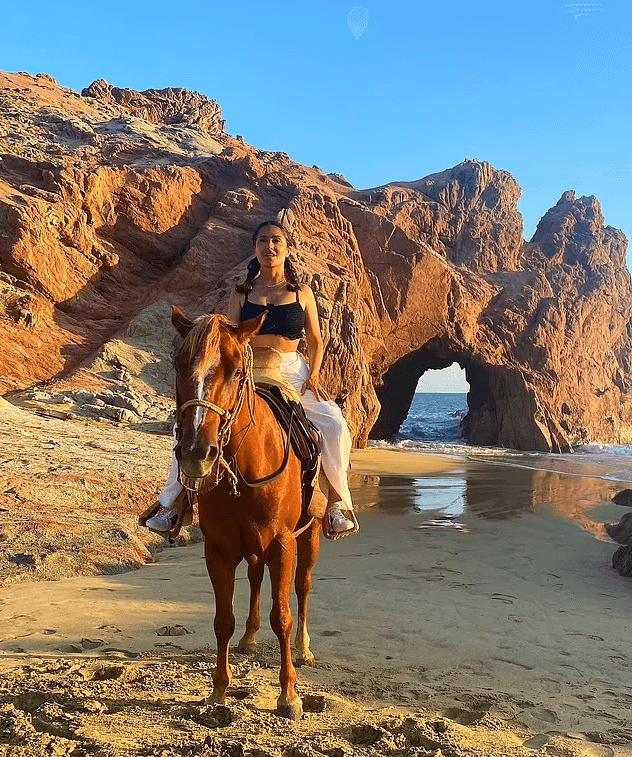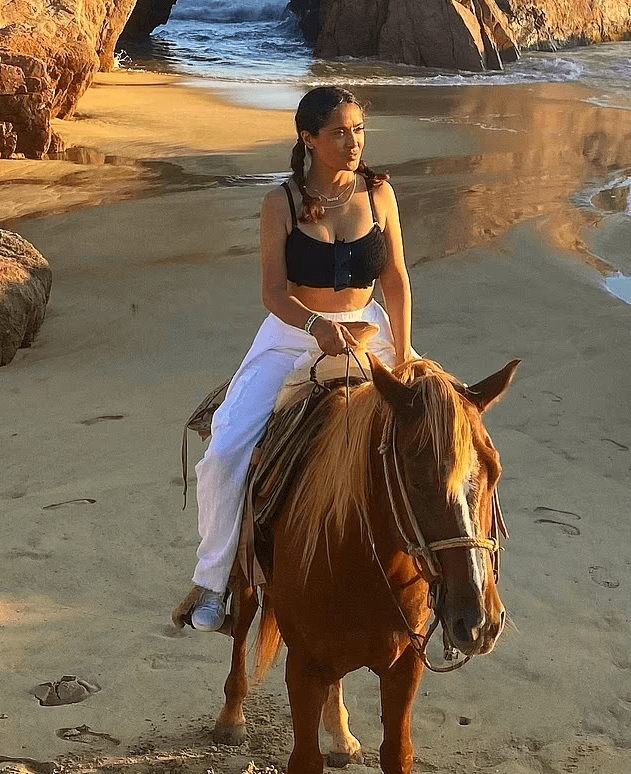 She has often recounted how horseback riding 'recharges one's spirit', and how it gives her a sense of nobility.
According to her followers in 2019, she 'loves horses' and she has spoken out about her passion for animals.
Her 2021 interview with Vogue revealed how horses help her cope with bad moods.
'Just watch them, listen to their silly noises, the way they walk. I have a very old horse, 38 years old…maybe it's the oldest horse in the world, I don't know. I love animals, all of them,' she declared.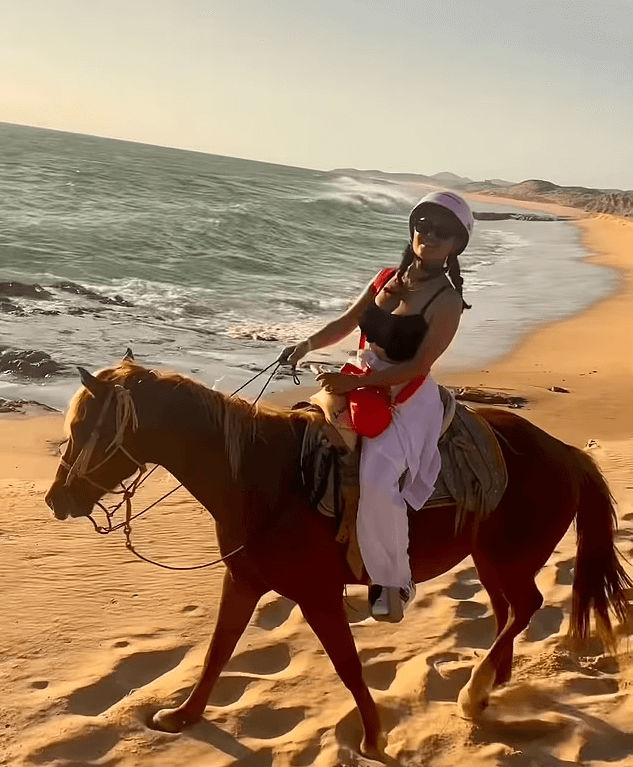 Read next :
About Salma Hayek :
Salma Hayek Pinault (born September 2, 1966) is a Mexican and American actress and film producer.
With starring roles in the telenovela Teresa (1989–1991) and the romantic drama Midaq Alley (1995), she began her career in Mexico. After appearing in such films as Desperado (1995), From Dusk till Dawn (1996), Wild Wild West (1999), and Dogma (1999), she soon established herself in Hollywood.