We'll go over everything you need to know about FGS Swaps tokens in this FIFA 23 guide. This includes what they are, how to get them into your club, and the types of items you can redeem these special tokens for. With so many freebies to be had, it's definitely something FIFA fans should look into.
How do you obtain FGS Swaps tokens in FIFA 23?
If you focus solely on gameplay rather than esports, you may be unfamiliar with FGS Swaps tokens. They are special player tokens obtained by watching a certain number of FIFA Global Series matches. . You can get them through Twitch drops from the official EA Sports Twitch channel, with each one available on a different day of the competition.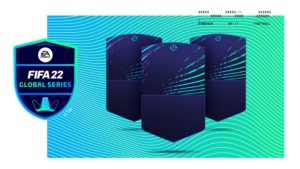 To receive the FGS Swaps tokens, you must first ensure that your Twitch account is properly linked to your EA Sports account. Otherwise, even if you spend hours watching, you will receive no rewards.
When everything is in place, all that remains is to wait until EA Sports Cup events are available on Twitch and tune in. They are held on Mondays from October 17 to December 5. Following that, they take place on January 16, January 18, and January 21.
What can you do with FGS Swaps tokens?
Following the start of the EA Sports Cup events, a series of FGS Swaps SBCs will appear in FIFA 23. This year, there are a total of 25 tokens available, as well as a number of SBCs that can be used to obtain extra packs. Even better, if you have more tokens, you can repeat all of the SBCs. The following are the rewards:
It's up to you whether to save the tokens for a Jumbo Rare Players Pack or use them for a slew of weekly Premium Gold Packs. Just keep in mind that if you claim all 25, you will only be able to use them once. Make your choice wisely!
That concludes our examination of FGS Swaps tokens in FIFA 23! As you can see, they're a valuable asset if used correctly, as a great way to get some free packs.