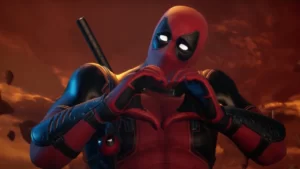 If you've encountered the missing Deadpool bug in Marvel's Midnight Suns, in which this character is completely absent, we have you covered. Here's a solution for you.
How to fix missing Deadpool bug in Marvel's Midnight Suns
This bug may appear after completing the mission The Deadliest Sin. When you return to the Abbey, you're told to speak with Deadpool. Unfortunately, the marker is underground, and Deadpool has vanished.
Nothing worked, including creating a new save and loading it, as well as exiting Steam to verify the files. You can, however, try a workaround discovered by Reddit user Boringaudiophile. The user claims to have restarted the mission and avoided using Deadpool entirely. That means no card usage and, most likely, no movement.
It may appear difficult because one teammate will be absent. If you bring someone like the Hulk, Doctor Strange, or Ghost Rider, you could get by with just that character and the Hunter.
That workaround ended up working. When I completed this mission without using the Merc with a Mouth, I discovered him sitting in the Abbey's bar (the alternate seating arrangement was different, which may have caused the glitch initially). All that remains is to talk to him and finish the story.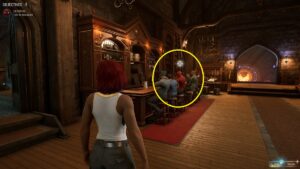 About Marvel's Midnight Suns
Marvel's Midnight Suns is a tactical role-playing game developed in collaboration with Marvel Games by Firaxis Games. It features characters from various Marvel Comics properties, including Midnight Sons, Avengers, X-Men, and Runaways.
Marvel's Midnight Suns
Developer(s)
Firaxis Games
Publisher(s)
2K
Director(s)
Jake Solomon
Chad Rocco
Producer(s)
Garth DeAngelis
Writer(s)
Zach Bush
Scott Wittbecker
Rony Kahana
Shanon Ingles
Patrick Kevin Day
Matthew Garcia-Dunn
Engine
Unreal Engine 4
Platform(s)

Microsoft Windows
PlayStation 5
Xbox Series X/S
Nintendo Switch
PlayStation 4
Xbox One

Release
Genre(s)
Tactical role-playing
Mode(s)
Single-player