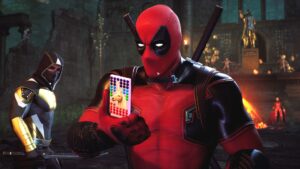 This Marvel's Midnight Suns guide will show you how to start the Deadpool DLC known as The Good, the Bad, and the Undead.
How to start the Deadpool DLC in Marvel's Midnight Suns
Buying the DLC
You can buy the Deadpool DLC for Marvel's Midnight Suns in one of three different ways:
Legendary Edition – The game's Legendary Edition already includes the Season Pass.
Single-DLC purchase – You can also buy The Good, the Bad, and the Undead as standalone DLC.
Season Pass – Deadpool and other new characters are unlocked with the Season Pass as they become available.
If you meet the aforementioned requirements, visit "Manage My DLC" in your library. It should notify you when content is active, and you may be required to wait for its installation.
Starting Deadpool's story mission
Here are a few ways to start the Deadpool DLC:
If you're just starting out, the hardest requirement is to complete the "Spidermaaaans" mission, which is essentially when Spider-Man joins your roster.
If you've made it far enough in the game or have a save file from after the campaign, you'll find Deadpool's story mission in the New York tab of the mission board. It's called "A Man of Culture."
Finally, if you completed the campaign weeks ago (without unlocking Deadpool) and are doing a New Game+ run, his mission will not appear immediately in the board. As a result, you'd have to push the campaign even further.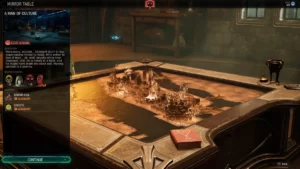 Deadpool, Vampyres, and other tidbits
The mission itself is relatively simple. The two attempt to combat Hydra's thugs who are stealing museum artifacts. Sin, the daughter of Red Skull, suddenly calls on Vampyres. When Vampyre enemies strike a player, they apply the Bleed debuff in a unique manner. The debuff also affects a hero's cards, and if they are played, the stack of the debuff increases. In turn, the Vampyres gain increased stats
In the Deadpool DLC, the Merc with a Mouth employs En Fuego as a unique mechanic. As you kill enemies with Deadpool, the En Fuego meter fills up and you gain stacks. Depending on how the ability is used, this adds different boosts (i.e., increased damage, larger AoE effect, more cards drawn, and the like).
Last but not least, remember that you still need to unlock Deadpool's other skills through Forge decryption, Hero Ops, or requests. Furthermore, his Legendary Card requires a maximum Friendship Level and completion of his Armory Challenge.