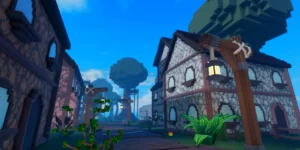 Sea Beast Island in Pixel is where you'll fight the Sea Beast boss, who drops Sea Beast Teeth, and we'll show you how to get there down below.
How to find Sea Beast Island in Roblox Pixel Piece
North of the Central Portal island is where you'll find the Sea Beast island. It's located between Shark Park to the south and Syrup Village to the north. The exact location can be obtained by purchasing the Beast Island Log Pose from the Richman shop on Central Port island, located up the stairs.
Sea Beast Teeth can only be obtained from defeating the Sea Beast boss on Beast Island. You'll need these to buy items from the Richman, who sells some interesting swords and masks. When you fight the boss, it may drop a different color of teeth each time. Certain items in the shop require different colored teeth.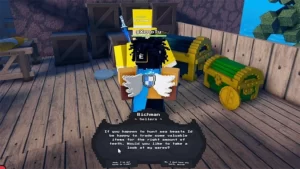 If you're still having trouble finding it, check out the video below!
That's all you need to know about how to find Sea Beast Island in Roblox Pixel Piece.
About Roblox
Roblox is a Roblox Corporation online game platform and game creation system that allows users to program games and play games created by other users. The platform, founded in 2004 by David Baszucki and Erik Cassel and released in 2006, hosts user-created games of various genres coded in the programming language Lua. Roblox was a small platform and company for the majority of its existence. Roblox's rapid growth began in the second half of the 2010s, and it has been accelerated by the COVID-19 pandemic.
Roblox
Developer(s)
Roblox Corporation
Publisher(s)
Roblox Corporation
Director(s)
David Baszucki,
Erik Cassel
Platform(s)
Windows, macOS, iOS, Android, Xbox One
Release
Windows (September 1, 2006)
iOS (December 11, 2012)
Android (July 16, 2014)
Xbox One (November 20, 2015)
Genre(s)
Game creation system, massively multiplayer online
Mode(s)
Single-player, multi-player