Here we'll look at the challenges required to earn the Apex 101 badge in Apex Legends, which can be displayed on your profile banner.
How to earn Apex 101 badge in Apex Legends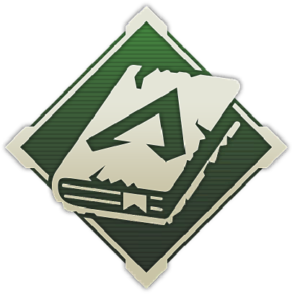 Welcome to Apex challenges is a new series of in-game challenges designed to help new players get up to speed more quickly. By completing all 10 challenges, you can earn the Apex 101 badge. The challenges are as follows:
Restore 200 health
Slide three times
Deal damage with an ordinance
Swap your armor for one of a higher tier
Survive to the top five squads in battle royale
Break down three doors with melee attacks
Use a Phoenix Kit
Take an item from a care package
Get a kill from over 100 meters away
Win a game as the champion squad
At the end of the match in which you complete the final challenge, the Apex 101 badge will be automatically awarded. You can view your progress in each challenge by clicking the Seasonal tab at the top of the main menu, followed by Challenges, and then Welcome to Apex.
About Apex Legends
Apex Legends is a free-to-play battle royale-hero shooter game published by Electronic Arts and developed by Respawn Entertainment. It was released in February 2019 for the PlayStation 4, Windows, and Xbox One, in March 2021 for the Nintendo Switch, and in March 2022 for the PlayStation 5 and Xbox Series X/S. Apex Legends Mobile, a touchscreen-optimized mobile version of the game, was released in May 2022 on Android and iOS.
Apex Legends
Developer(s)
Respawn Entertainment
Publisher(s)
Electronic Arts
Director(s)
Steven Ferreira
Producer(s)
Ben Brinkman
Designer(s)
Jason McCord
Artist(s)

Robert Taube
Kaelan De Niese
Ryan Lastimosa
Benjamin Bisson
Jung Park

Writer(s)
Mohammad Alavi
Composer(s)
Stephen Barton
Series
Titanfall
Engine

Source
Unreal Engine 4 (Mobile)

Platform(s)

PlayStation 4
Windows
Xbox One
Nintendo Switch
PlayStation 5
Xbox Series X/S
Android
iOS

Release

PS4, Windows, Xbox One
February 4, 2019
Nintendo Switch
March 9, 2021
PS5, Xbox Series X/S
March 29, 2022
Android, iOS
May 17, 2022

Genre(s)
Battle royale, first-person hero shooter
Mode(s)
Multiplayer