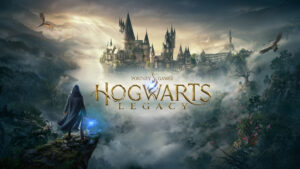 Hogwarts Legacy early access New Zealand release date & time
The release date and time countdown for when Hogwarts Legacy early access will come out in New Zealand is 00:00 NZDT on February 7th.
The 72 Hour Early Access period for #HogwartsLegacy on console will begin on February 7th, 2023 at midnight in your region. pic.twitter.com/EHBIjnfbNq

— Hogwarts Legacy (@HogwartsLegacy) February 2, 2023
How to play Hogwarts Legacy early access with New Zealand trick ?
With Xbox player (requires fans on Xbox to pre-order Deluxe edition), follow steps below to play Hogwarts Legacy early access:
Select Settings => Click System
Proceed to Language and Location
Change Location to New Zealand
Reset your Xbox console
With PlayStation player, you'd have to create a separate NZ Profile, and you'd have to pay more to buy gift cards from PC Game Supply.
If you play on PC, you get the game a bit earlier than the consoles in your local region.
Hogwarts Legacy Preload Time
Whether you can download Hogwarts Legacy depends on the version you're playing – and the format :
PlayStation 5 and Xbox Series X|S – those with the Deluxe Edition can download (and actually play) now.
Those who purchased the Standard Edition on PlayStation 5 won't be able to start downloading the game until February 8.
Hogwarts Legacy Preload Size
PlayStation 5 " is around 79.80 GB
The Xbox Series X|S : is around 99.79 GB
PC : ask for a minimum of 85GB available space.
The Hogwarts Legacy Wiki :
Developer(s)

Avalanche Software

Publisher(s)

Warner Bros. Games

Director(s)

Alan Tew

Producer(s)

James Cabrera

Artist(s)

Jeff Bunker

Writer(s)

Moira Squier

Composer(s)

Alexander Horowitz

Series

Wizarding World

Engine

Unreal Engine 4

Platform(s)

PlayStation 4
PlayStation 5
Windows
Xbox One
Xbox Series X/S
Nintendo Switch

Release

PS5, Windows, Xbox X/S
February 10, 2023
PS4, Xbox One
April 4, 2023
Nintendo Switch
July 25, 2023

Genre(s)

Action role-playing

Mode(s)

Single-player
Related: