On a family trip to Paris, Helen Flanagan posted a picture of herself in a skimpy red bikini while relaxing at the spa.
Helen Flanagan's red bikini at the spa caused a stir.
The former Coronation Street star and her eldest daughter Matilda and her young son Charlie are currently vacationing in Paris.
On Saturday, Helen gave her followers a glimpse of their luxurious stay at the Kimpton St. Honoré hotel through her Instagram Stories.
Helen, in the skimpy swimsuit that showed off her flawless figure, looked absolutely stunning as she prepared to dive into the pool.
Actress Kate Hudson opted for a makeup-free selfie in front of the mirror, pulling her blonde hair back into a messy bun.
She wrote in the post's caption: "I loved wearing this @OutDazl,"
Helen posted several more photos from her trip to Paris, including this cute one of her and Matilda in matching outfits.
Each member of the mother-daughter duo wore a beret and a floral-printed dress as they set out to see the sights of the city.
Matilda and her mom looked adorable in their matching faux fur coats as they cuddled up for another photo.
Helen wore a long coat in a leopard print with pink trim, and her daughter wore a pink coat with red love hearts.
Helen said that she and her eldest daughter had planned a girls-only vacation, but that she had to include Charlie in their plans because he had a bad accident at the water park.
Doctors said the boy's collarbone was broken in two after he fell while out having fun.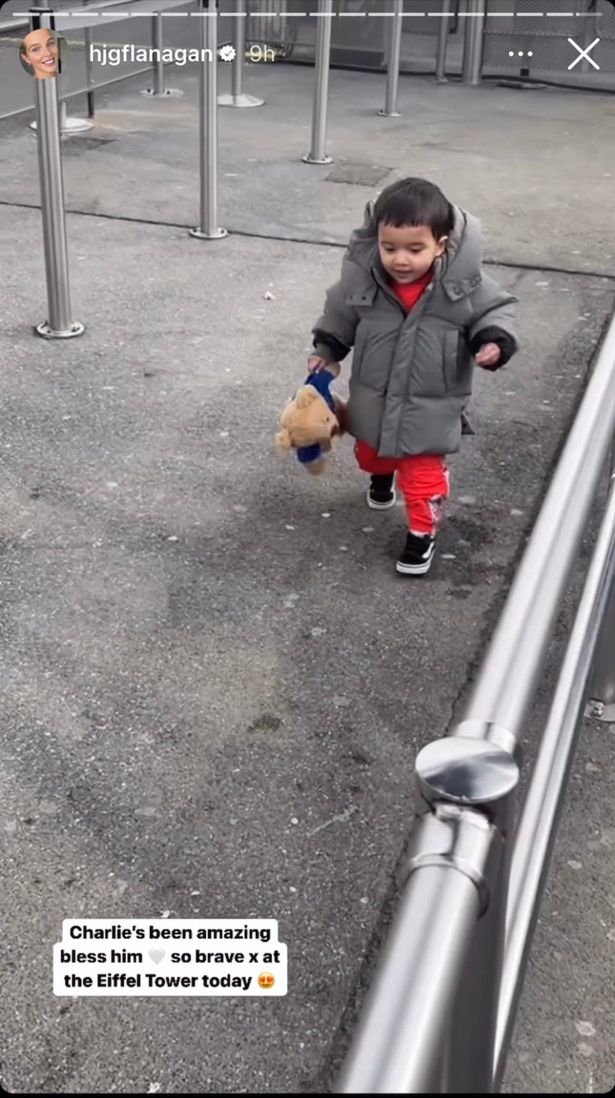 Using social media to keep her audience in the loop, Helen posted: "Charlie's been amazing bless him so brave x at the Eiffel Tower today."
She added: "I'd promised Matilda for months. She'd always wanted to go to Paris and I didn't want to let her down. She was crying in the morning.
"It was meant to be just a me and Matilda trip and it was supposed to be a big girl trip for Matilda because Delilah gets a lot of attention.
"So to cut a long story short I've got Matilda and Charlie with me cause obviously I couldn't leave him and I've got my friend with me as well."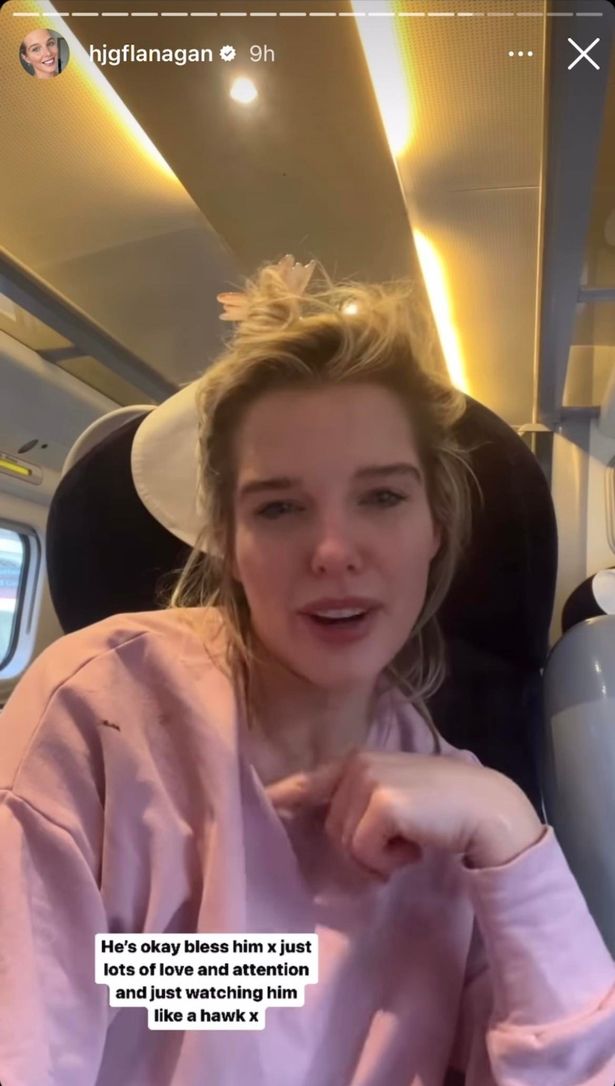 She added: "I'd like to say thank you to the paramedics and the doctors and nurses who were amazing so thank you so much. That was awful, it's horrible, horrible, horrible to hear your child in pain. It's just horrendous but he's ok. There's actually not much you can do for it. Apparently, it mends by itself but it's horrible when you're a mum and you just wish you could take every pain away from them."