New photos of Hailey Bieber have her looking absolutely stunning as she flaunts her curves in a skimpy swimsuit and cheekily posts a close-up of her derriere.
These photos of Hailey Bieber's body had people gasping in awe
The model posted a very scantily clad photo of her behind over Instagram to promote her brand Rhode.
The sight of Hailey in a tiny bikini, highlighting her hourglass figure, left her followers in awe.
Hailey's photo displayed her profile from the rear as she touched her perfectly groomed and tattooed curves.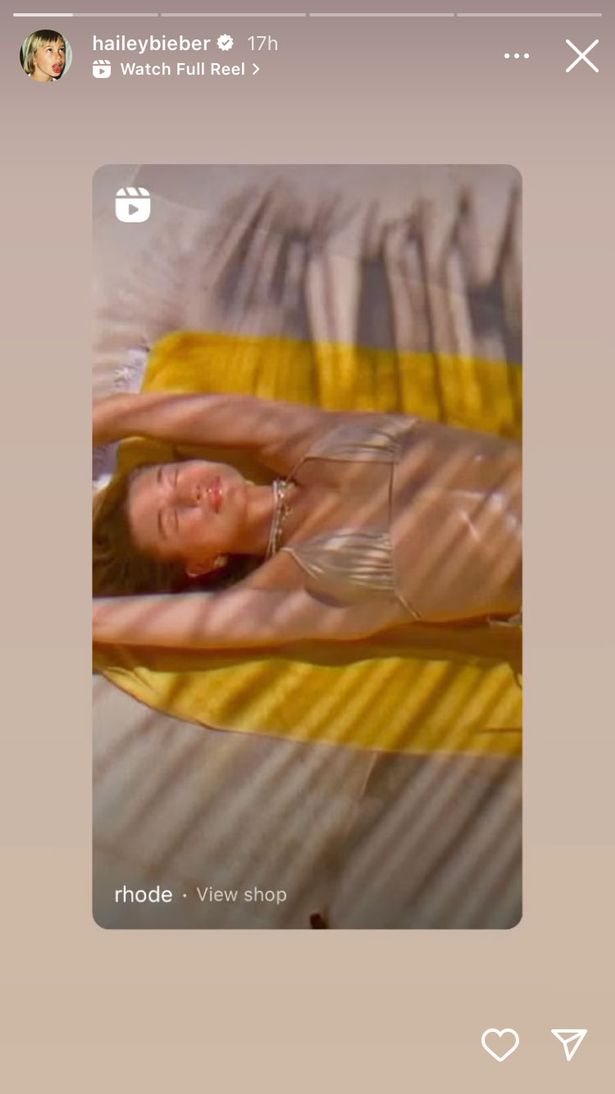 A length of white cloth cascaded down her back, and a thin gold chain cinched in her waist to draw attention to her hourglass shape.
Her shiny orange bikini bottoms, which were pulled up high on her hips, matched her nicely bronzed skin.
The "cheeky" cut barely concealed her derriere as she stood for the camera in the warm light.
Rhode captioned the photo "SPF, swimsuit, chilled beverage of choice," and included an emoji of a cocktail.
Hailey also posted a video to Instagram of herself lounging in the sun on a sunny yellow towel.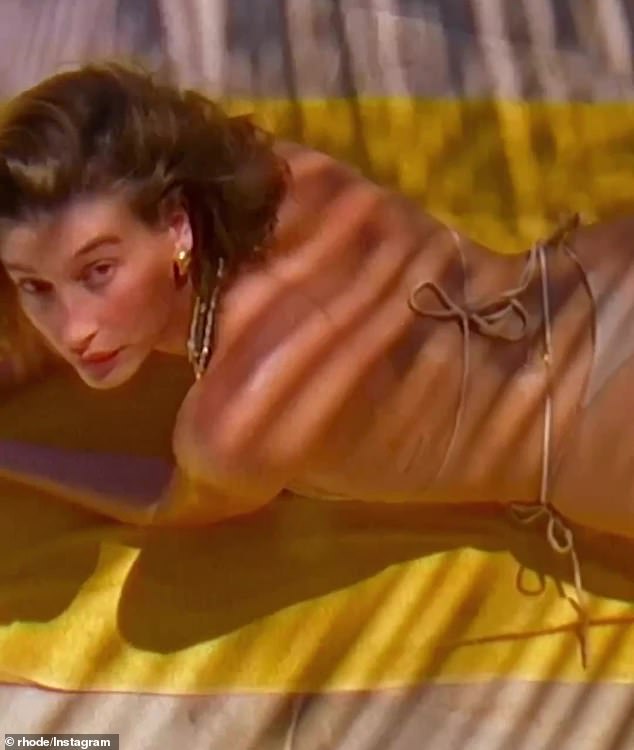 The former Victoria's Secret model was a picture of tranquility as she lay with her eyes closed and her arms above her head, the sheen of her peachy pink lip gloss catching the sun.
She didn't put on much makeup, preferring to let the natural light illuminate her features.
Her dark brown hair cascaded above her shoulders as she posed in a skimpy gold bikini that showed off her model form.
Hailey layered necklaces and chokers around her neck to complete her beach goddess getup.
RELATED :