In her latest Instagram post, golf influencer Grace Charis shows off her Italian vacation while enjoying ice cream.
A rising star in the golf influencer game, Grace has over 1.6 million followers on Instagram,  670,000 on Twitter and a YouTube channel with over 754,000 subscribers.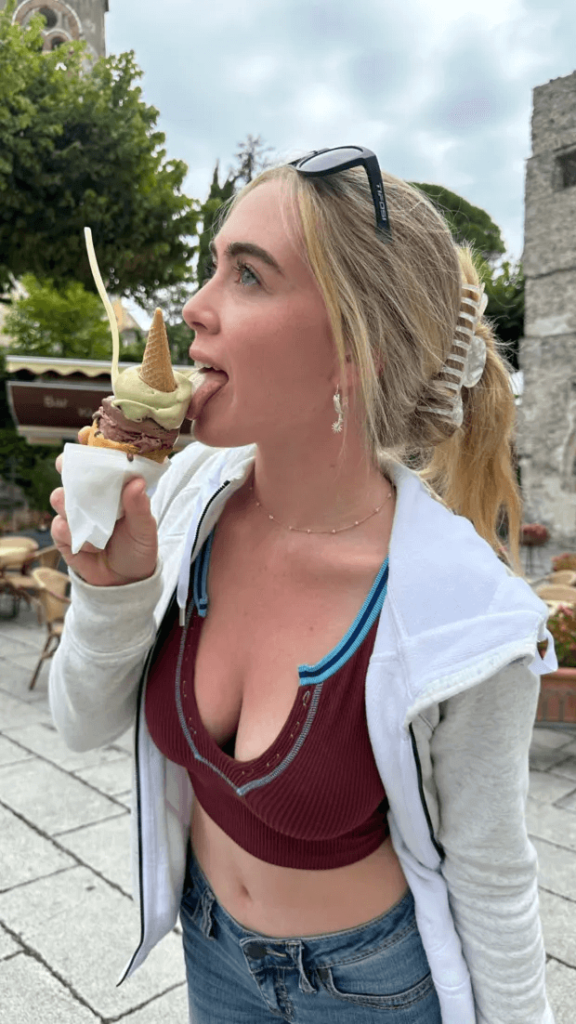 With videos and photos, she often shares her golf development journey with her fans, showing them the shots she is working on and the professional coaching she is receiving.
In contrast, Charis took fans behind-the-scenes on her trip to Ravello, Italy.
While enjoying ice cream in Ravello, she wore a burgeon shirt and blue jeans.
It is no secret that Charis goes above and beyond with her content and photos.
Last week, the golf gal hit the links, and endured a wardrobe malfunction.
Wearing pink tops, white golf skirts, and white Nike shoes, she topped off the look with a Titleist golf hat.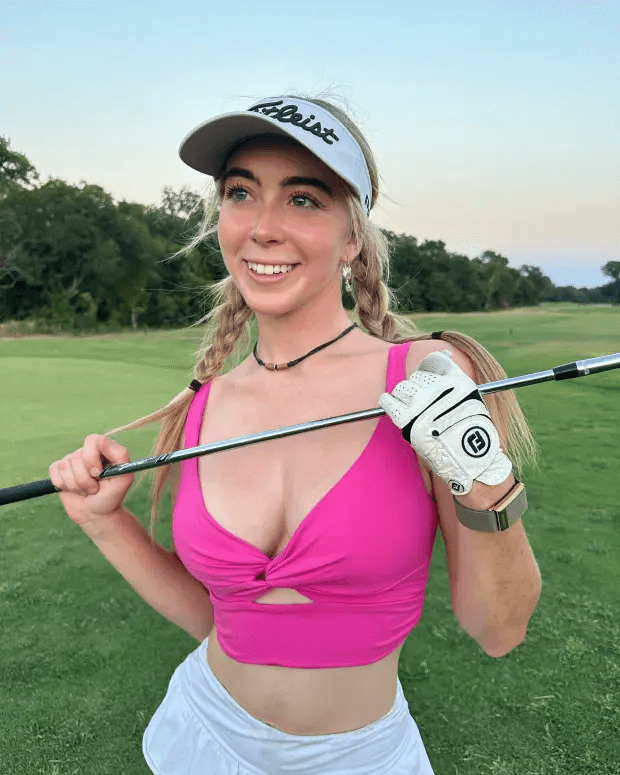 As one of the most famous golf influencers in 2023, Charis wants to take her game to the next level.
According to the 22-year-old, her mother encouraged her to take up golf as a hobby.
"I actually didn't start playing golf until college.
"It wasn't until my mom encouraged me to give it a try that I even considered playing.
"I had always been into sports growing up, but golf was never on my radar.
"But after giving it a shot, I quickly fell in love with the game.
"It was a steep learning curve, but with the support of my family and coaches I was able to improve and achieve some success on the course", Charis said.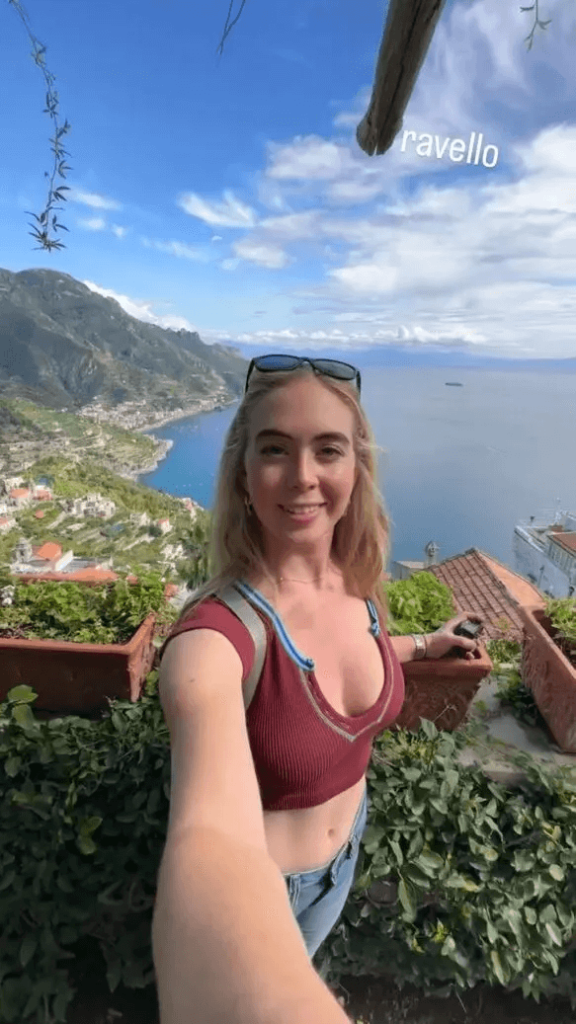 Read next :