Grace Charis wore a plunging blue top and white dress on the links with a friend, wowed fans with her latest on-course outfit.
Her latest update saw her hit the fairways with James Lynch, another golf influencer.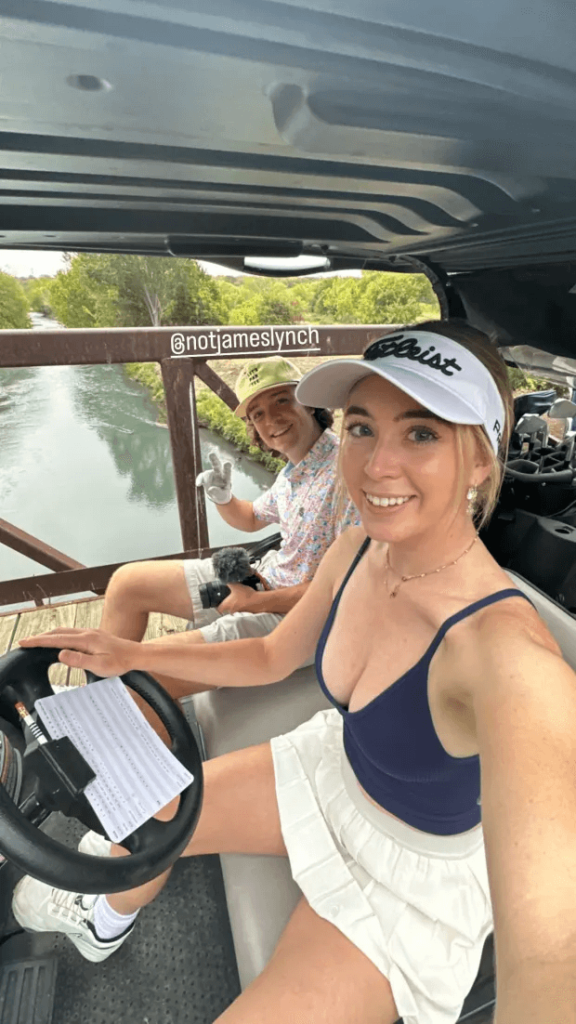 A rising star in the golf influencer game, Grace has over 1.6 million followers on Instagram and a YouTube channel with over 754,000 subscribers.
Charis was driving the golf cart, and she snapped a picture of herself posing on a picturesque bridge as they zipped around.
Just days earlier, Grace took a series of outrageous boat selfies in a tiny bikini.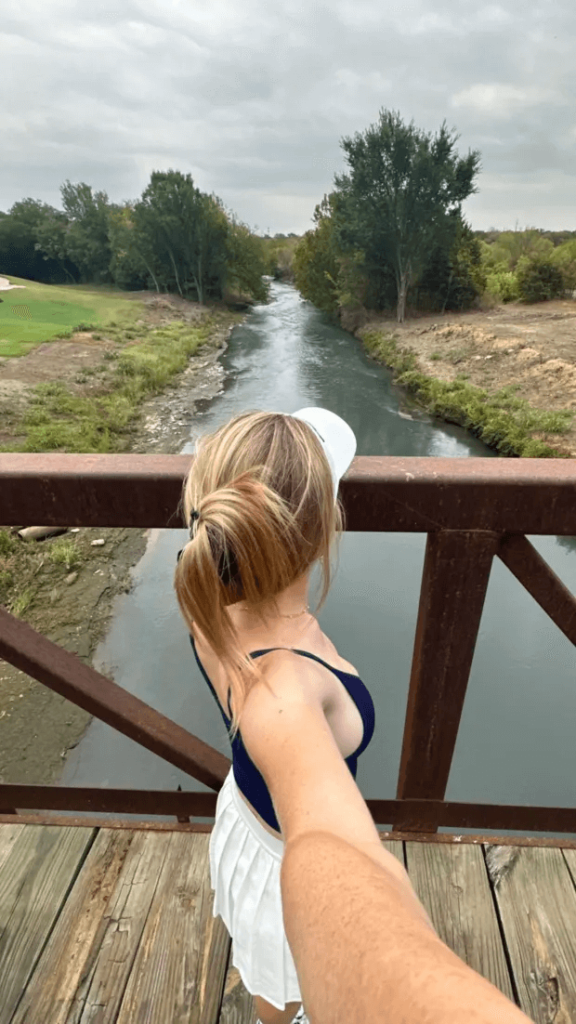 A fan commented: "Grace, sometimes you take my breath away!"
Another said: "Simply stunning." A third said: "You look amazing, Grace."
And a fourth gasped: "Do you wear that on the golf course?!"
In addition, Grace joked she had been "catfished" at an aquarium after confronting the fish directly.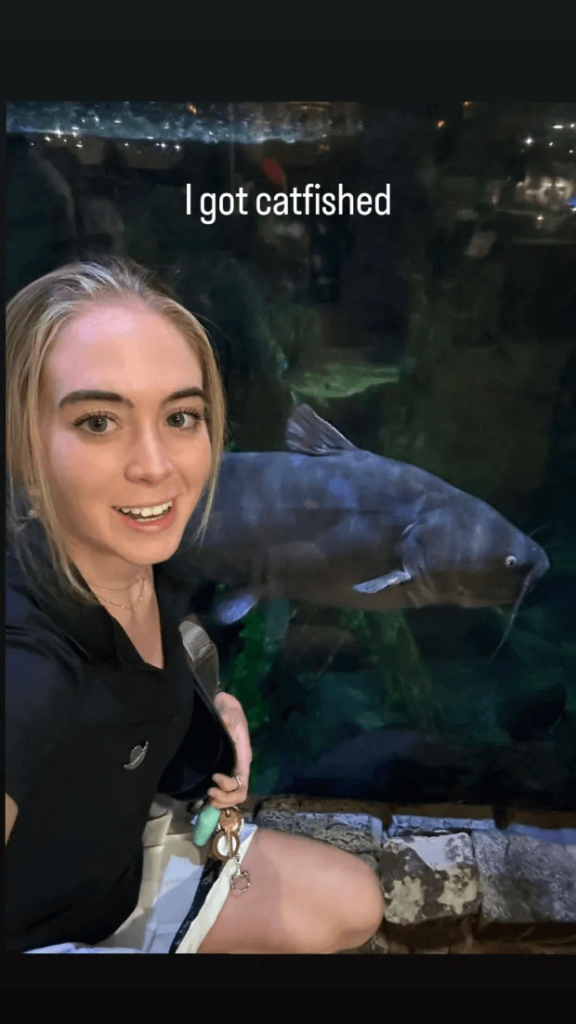 As one of the most famous golf influencers in 2023, Charis wants to take her game to the next level.
According to the 22-year-old, her mother encouraged her to take up golf as a hobby.
"I actually didn't start playing golf until college.
"It wasn't until my mom encouraged me to give it a try that I even considered playing.
"I had always been into sports growing up, but golf was never on my radar.
"But after giving it a shot, I quickly fell in love with the game.
"It was a steep learning curve, but with the support of my family and coaches I was able to improve and achieve some success on the course", Charis said.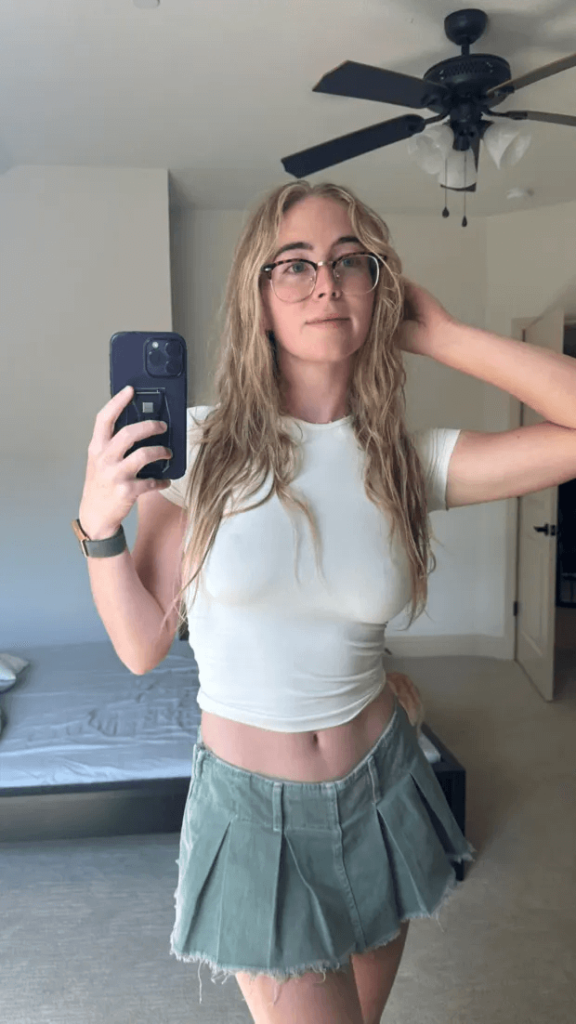 Read next :