In her latest Instagram post, Georgina Rodriguez, famous for her romance with Cristiano Ronaldo, took a mirror selfie for her fans.
A picture of Georgina, 29, posing in just a bra appeared on her Instagram stories, with no reaction from fans.
As the most followed Wag in the sporting world, the curvy beauty boasts 53 million Instagram followers.
Her followers were sure to have been hot under the collar as Georgina appeared to be getting ready in front of her make-up.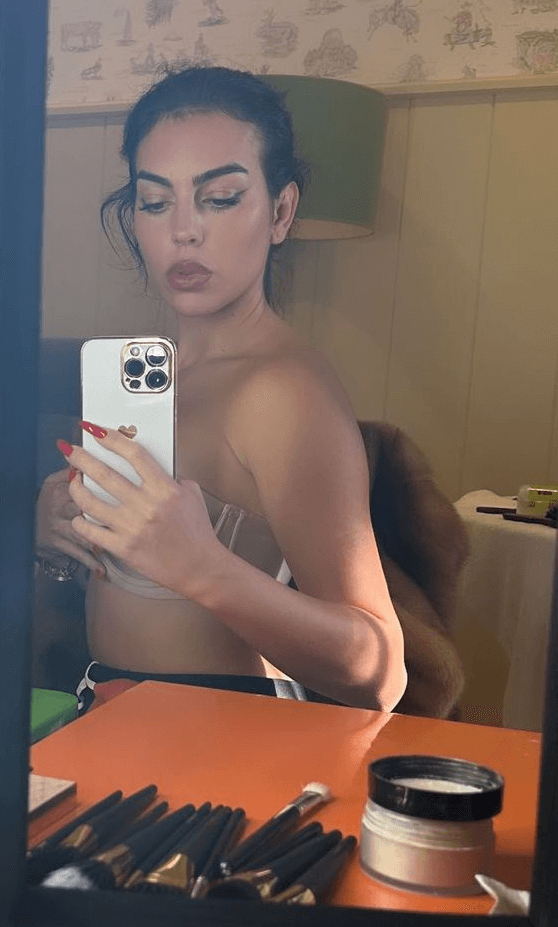 In early October this year, the mother of two of Ronaldo's five children, shared some photos from her trip to Paris in her latest photo archive.
As she posed in a short dress while wearing black knee-high boots and shades, she put on a leggy performance in the first.
In the second image, we saw a close-up of a purple bag with a large diamond ring on it along with other expensive jewelry.
The next picture showed Georgina on one of the cream chairs of her £20m private jet again showing off her legs in the same outfit.
She then posed with a framed photo of her hugging her man, followed by pictures of her hand and jewellery.
And the final shot was a view of the sky from the window of a jet.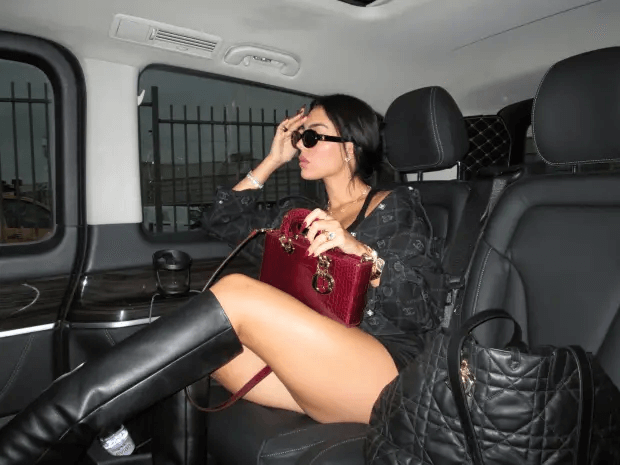 Read next :
About Georgina Rodriguez :
A Spanish social media influencer and model, Georgina Rodriguez Hernández (born 27 January 1994) was the subject of a Netflix documentary of the same name released in 2022, I Am Georgina. The second season of the documentary was released in 2023.