With an eye toward showcasing her new haircut, Georgina Rodriguez slipped into a red corset dress to join the club of women who don't wear bras.
Georgina, 29, had her hair styled by Ruslan Nureev in Riyadh, Saudi Arabia, into a long braid that reached to the end of her back.
It's not her first time wearing no bras; she wore a stunning red dress without one at Venice Film Festival.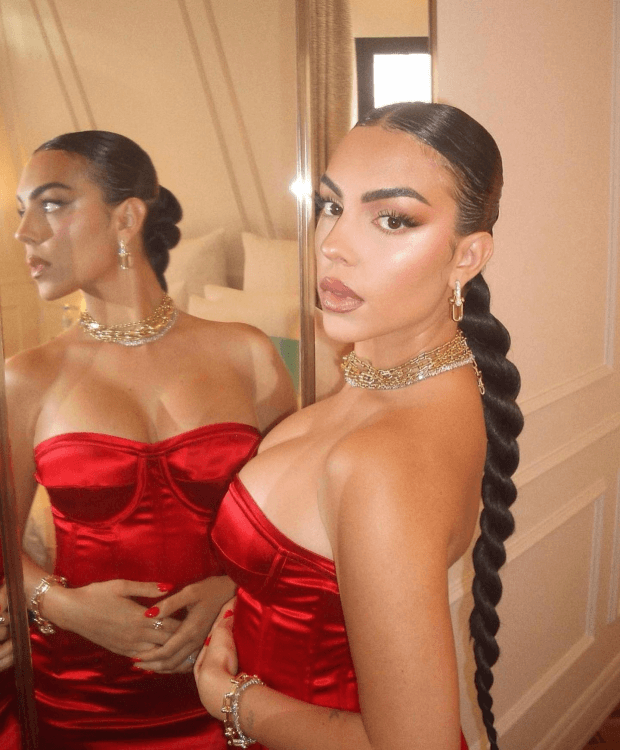 While wearing a red outfit, Georgina posed for two pictures next to a mirror to show off her new locks.
The snaps were a hit with fans, who commented: "Beautiful work.".
The next comment read: "Wowowowow." The third read: "Gorgeous."
The fourth said: "What a beauty!"
The fifth wrote: "Obsessed." Another added: "But a beauty."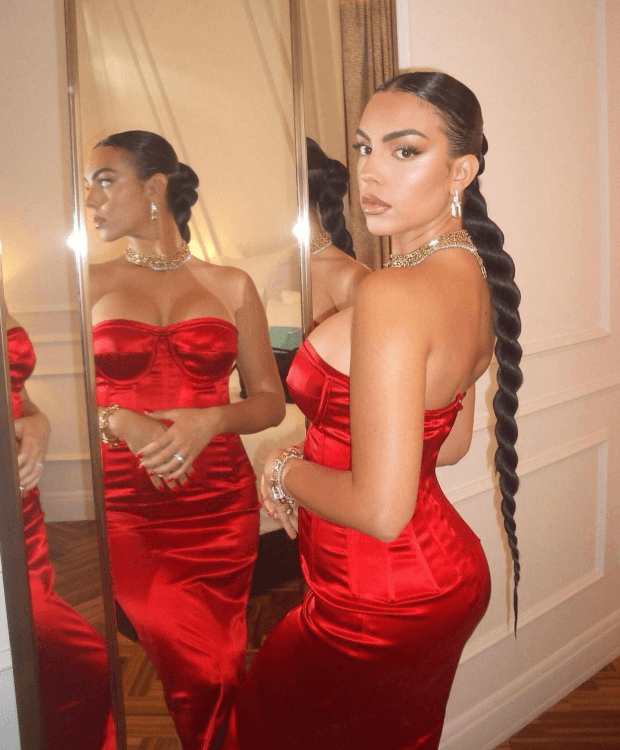 Read next :
About Georgina Rodriguez :
A Spanish social media influencer and model, Georgina Rodriguez Hernández (born 27 January 1994) was the subject of a Netflix documentary of the same name released in 2022, I Am Georgina. The second season of the documentary was released in 2023.