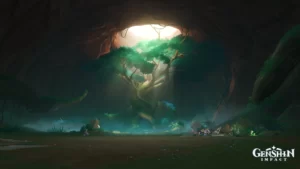 If you want to find all the locations where the Genshin Impact Liloupar's fragment can be found, we've got you covered.
Genshin Impact Guide – All Liloupar's Fragment locations
Liloupar is a Desert of Hadramaveth-specific Gadget in Genshin Impact 3.4 that can be upgraded as you progress. In addition to increasing visibility, it will cause sandstorms to dissipate. Nonetheless, the process can be lengthy, as you must complete multiple objectives, including the entire Dirge of Bilqis quest chain.
Liloupar's Fragment #1
Temple Where Sands Flow Like Tears – The second quest in the Dirge of Bilqis chain leads to Liloupar's Cell. Upon acquiring the item, you will also receive the level 1 upgrade, which merely improves visibility during sandstorms.
Liloupar's Fragment #2,3,4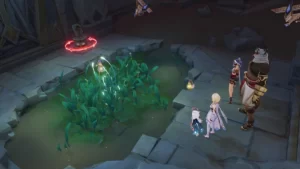 Liloupar's Fragment #5
Falcon Hunt – You must complete Dirge of Bilqis before the daily reset occurs. Masseira, an NPC in Tanit Camp, will only then give you this sidequest. Proceed until you are hunting the Flying Serpent alongside Tadhla. After you remove it, a rock wall will collapse, exposing this fragment.
Liloupar's Fragment #6
Apocalypse Lost – You must collect all five chess pieces for this challenge. These items will allow you to interact with the "board" at Safhe Shatranj, making this quest possible. When you teleport to another area, a rock wall will be destroyed, revealing a hidden temple with this upgrade.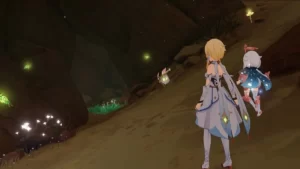 And that's all the known locations for Liloupar's Fragments in Genshin Impact.
About Genshin Impact
Genshin Impact
Developer(s)
miHoYo
Publisher(s)
miHoYo
Producer(s)
Cai Haoyu
Composer(s)
Yu-Peng Chen
Dimeng Yuan
Yijun Jiang
Qian Ding
Xin Zhao
Engine
Unity
Platform(s)

Android
iOS
PlayStation 4
Windows
PlayStation 5
Nintendo Switch

Release

Android, iOS, PS4, Windows
September 28, 2020
PlayStation 5
April 28, 2021
Nintendo Switch
TBA

Genre(s)
Action role-playing
Mode(s)
Single-player, multiplayer