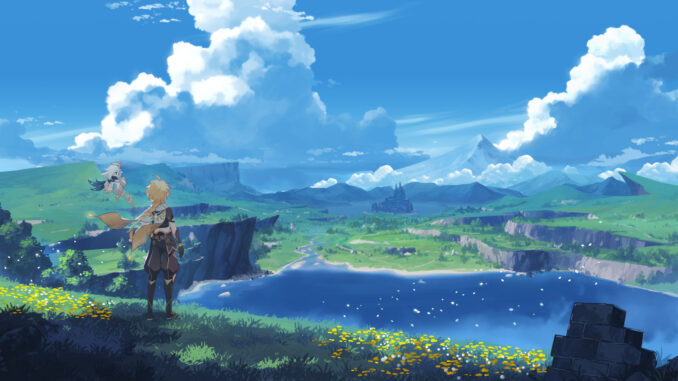 The Genshin Impact 4.0 release date is set for this year, and there's enough information available to get player excited to Fontaine. There's no telling what Genshin Impact 4.0 will bring, but we have some ideas about what the developers might be working on.
Genshin Impact 4.0 release date speculation
The most likely release window for Genshin Impact 4.0 is between July and August. Considering that 2.0 was released on July 21, 2021, and 3.0 was released on August 24, 2022, it is highly likely that 4.0 will be released between these two months.
New characters
An unknown source leaked information about several Fontaine characters. The image shows ten character models performing the A-pose. In the image, there's a woman with pink hair wearing a Mondstadt Anemo vision on her shoulder, but we're not sure which other character is from Mondstadt.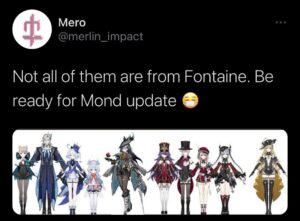 SaveYourPrimos, a Genshin Impact leaker, also confirmed the Fontaine characters leak. According to SaveYourPrimos, there were previously leaked character models that corresponded with this artwork, including a woman with purple hair whose color palette was updated in this leak.
Fontaine region
As one of Teyvat's seven nations, Fontaine has been mentioned by numerous NPCs throughout the world. Fontaine, which in French means "fountain," is the location of the Hydro region. Similar to the Electro Archon, Raiden Shogun, and the Dendro Archon, Nahida, the Hydro Archon is likely to appear in this region at some point, though we currently know nothing about this mysterious figure.
[CBT 1]
Sideways Steampunk City
HD and PS Source in replies pic.twitter.com/BA1BcRWmyJ

— phyner (@phyner_sus) November 29, 2022
One of the few NPCs in the game who is from Fontaine is Caspar, who can be found in Liyue. His attire suggests that the people of Fontaine may be relatively well-off. Caspar says he appreciates the landscape in Liyue because it is "completely different from my homeland." If the leaked footage of Fontaine is genuine, the landscape would look very different from Liyue due to the presence of moving cogs and running water.
At this time, that is all the information we have regarding Genshin Impact 4.0.