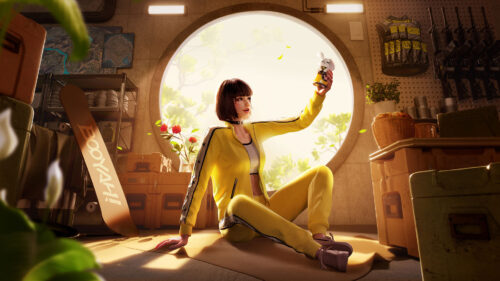 The Ramadan Blessing campaign has begun in Free Fire, promising special Ramadan-themed content and tournaments for all players.
Garena Free Fire Ramadan Blessing Campaign 2023
In the spirit of the "Ramadan Blessing," Free Fire is happy to announce the beginning of its MEA-specific Ramadan-themed campaign. Alvaro, one of the most well-known characters in the Free Fire series, and other Free Fire characters invite players on an exciting adventure to complete the Ramadan Quest as part of the campaign's hyperlocal experience.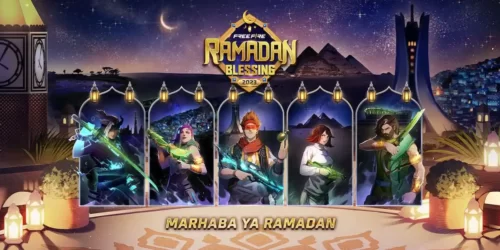 Players will embark on an exciting journey with Alvaro and other Free Fire characters to discover the Ramadan Quest by visiting the following key landmarks in the Middle East and Africa:
Avenue Habib Bourguiba (Tunisia)
Burj Khalifa (United Arab Emirates)
Chefchaouen (Morocco)
King Fahd's Fountain (Saudi Arabia)
Makam Echachid (Algeria)
National Theatre (Nigeria)
Petra in Jordan
Pyramids of Giza (Egypt)
Rouchi Stone (Beirut)
Sahara Desert
Serengeti National Park (Tanzania)
Victoria Falls (Tanzania)
The story of Alvaro's journey across the Middle East is brought to life in Free Fire through a combination of motion comics and in-game events. By completing each Ramadan Quest, players can fully experience Alvaro's quest while also celebrating the holy month.
Players will be given goals to complete as part of the campaign, which began on March 17 and will run until April 30, 2023, in order to earn Ramadan-exclusive bundles, weapon skins, emotes, and arrival animations. A special Ramadan interface will help the promotion even more.
Garena Free Fire MEA Ramadan Tournament
In addition, beginning on April 1, 2023, Free Fire will host the MEA Ramadan Tournament with the theme #UnitToGive, inviting the best professional teams from the previous Free Fire MEA Super Star and Free Fire MENA Ladies Championship, as well as the best Free Fire MEA influencers, to compete in a friendly match every Saturday.
The competition will begin on March 30, 2023, and will be conducted entirely online. In an effort to strengthen ties between competitors and their supporters throughout the holy month of Ramadan, the winning team of each week will award its trophy to five deserving members of its fan base.
With this campaign, Garena hopes to help players all over the Middle East and Africa region celebrate the holy month of Ramadan together while also bringing the spirit of Ramadan to life in Free Fire.