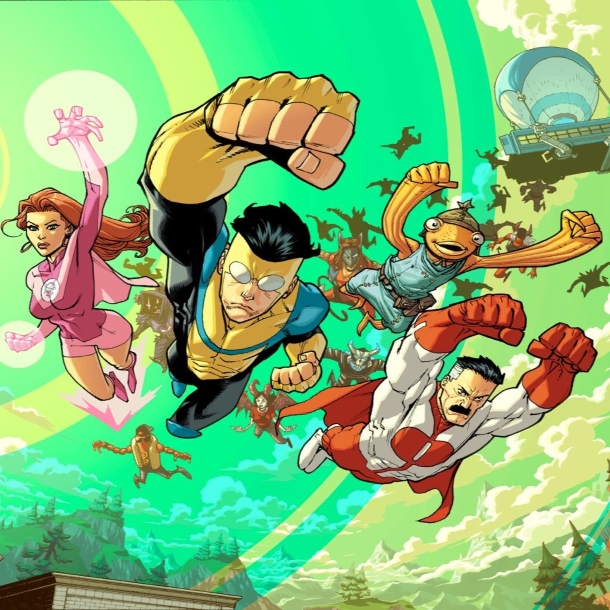 The possibility of an Invincible x Fortnite crossover has been gaining traction in recent days. While there is no official word from Epic Games yet, the prospect of these two worlds colliding has fans buzzing with anticipation.
Fortnite x Invincible Crossover: Release Date Speculations
According to @ShiinaBR, an insider who has had numerous scoops in the past about Fortnite, the Invincible content will be available this Friday, November 24, in the battle royale shooter. According to the Item Shop, these Invincible items will be released at 7:00 p.m. ET/4:00 p.m. PT.
What Cosmetics Will Be Available?
According to data miners HYPEX and ShiinaBR, the following Invincible characters will be joining the Fortnite roster:
Invincible
Omni-Man
Atom Eve
Each character will come with their own unique outfit and cosmetic set.
In addition to the Invincible skins, players can also expect a variety of other cosmetics, including:
Atom Eve Emblem back bling
Atom Eve Emblem Cape back bling
Burger Mart Bag back bling
Eve's Cape back bling
Fastest Fastball emote
Guardians of the Island loading screen
Omni-Man's Cape back bling
Reaniman Arm pickaxe
Subatomic Swords pickaxe
The Immortal's Head back bling
War Women's Mace pickaxe
Pricing
As with other licensed characters in Fortnite, the Invincible skins will be available for purchase with V-Bucks. Prices will likely range from 500 V-Bucks for an emote to 1,500-2,000 V-Bucks for a skin. Bundles will likely cost around 2,500 V-Bucks.
While we wait for an official announcement from Epic Games, be sure to check the Item Shop daily in case the Invincible skins are released unexpectedly. We will also keep you updated with any new information as it becomes available.
With the arrival of Invincible skins and accessories, Fortnite players can embrace their inner superhero and battle it out in style. Stay tuned for more updates on the release date and pricing of these eagerly anticipated cosmetics.
Related: