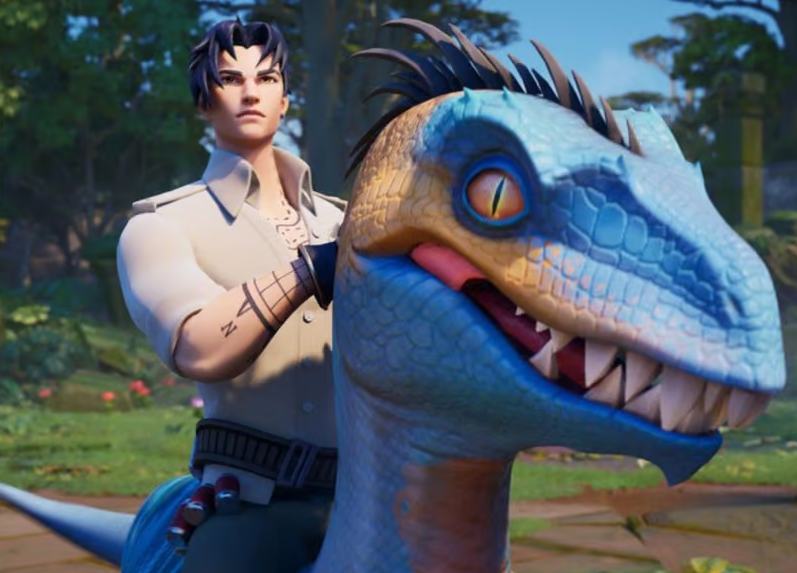 Fortnite patch notes 25.10 : release date
Fortnite patch notes 25.10 release date is Tuesday, June 20, 2023.
Fortnite update patch notes 25.10 : Server Downtime
Players can expect downtime to begin around 2AM PT / 3AM ET / 8AM BST (stimated time is about 1-2 hours), during which time servers will go offline and you can not login.
Fortnite 25.10 update Ranked Play reset
Epic Games has confirmed that in update 25.10, Fortnite Ranked Play players will have their rankings reset.
What to expect in tomorrow's update:

– Leaked Cosmetics
– Fortnite X Nike (Airphoria)
– Summer Cosmetics? (Either this update or in v25.11)
– Super Styles
– Rank Reset
– Shockwave Grenades (Zero Build)
– July Crew Pack
– *MAYBE* New Augments
– And even more! pic.twitter.com/OmlUb9ta3j

— Shiina (@ShiinaBR) June 19, 2023

Fortnite 25.10 update Nike Aiphoria collaboration
Popular footwear brand Nike has teased a Fortnite collaboration called Airphoria, which is expected to be removed as part of the 25.10 update.
On 6.20 the ultimate Sneakerhunt begins. 🏙️🌬️ pic.twitter.com/QgMyA1uXRT

— Nike (@Nike) June 16, 2023
Fortnite patch notes 25.10 update bug fixes:
Hollowhead's glowing eyes may clip through his head.
Dark Power Chord's face does not change expressions during emotes.
"Instruments of Destruction" may be affected by graphical stretching.
Ranked Urgent Quest descriptions disappear if players are eliminated and get rebooted before completing the Quest.
Fornite Wiki
Fortnite
Genre(s)
Survival, battle royale, sandbox
Developer(s)
Epic Games
Publisher(s)
Platform(s)
Windows, macOS, Nintendo Switch, PlayStation 4, PlayStation 5, Xbox One, Xbox Series X/S, iOS, Android
First release
Fortnite: Save the World July 25, 2017 (early access)