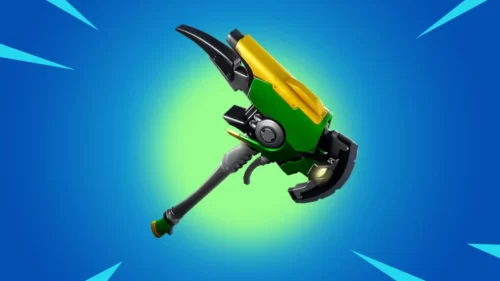 Following this guide, you'll be able to acquire the Green Clover set's emerald axe, also known as the Emerald Smasher in Fortnite.
How to get the Emerald Smasher in Fortnite
Emerald Smasher debuted alongside the Green Clover set in Chapter 1 of Season 8. Since that time, the pickaxe has been available for purchase every March, no doubt in honor of St. Patrick's Day.
The axe can be purchased from the Item Shop for 800 V-Bucks. Make sure you have enough V-Bucks to purchase it as soon as it appears, as this item usually stays in the shop for a few days.
On March 17, 2019, the Emerald Smasher was released. Following that, it was only available in the shop from March 17 to March 18 every year in honor of St. Patrick's Day. We're getting closer to this date, and the axe will almost certainly appear again.
Why should you buy it?
As mentioned above, the Emerald Smasher and other parts of the Green Clover set were created to commemorate St. Patrick's Day. If you like this date, you can purchase it as well as any of the holiday-themed items listed below. They look unique and don't cost much, so it's well worth it!
Emerald Smasher – 800 V-Bucks
Lucky – 300 V-Bucks
Lucky Coins – 200 V-Bucks
Lucky Rider – 1,500 V-Bucks
Pot O' Gold – 1,200 V-Bucks
Sgt. Green Clover – 800 V-Bucks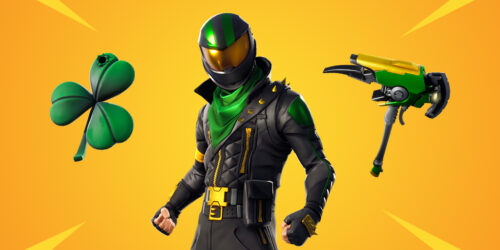 This concludes our guide on how to get the Emerald Smasher in Fortnite.
About Fortnite
Fortnite is a 2017 online video game developed by Epic Games. It has three game modes with the same gameplay and engine: Fortnite Battle Royale, a free-to-play battle royale game with up to 100 players; Fortnite: Save the World, a cooperative hybrid tower defense-shooter and survival game where up to four players fight zombie-like creatures and defend objects with traps and fortifications they build; and Fortnite Creative, where players can freely create worlds and battle arenas.
Related: