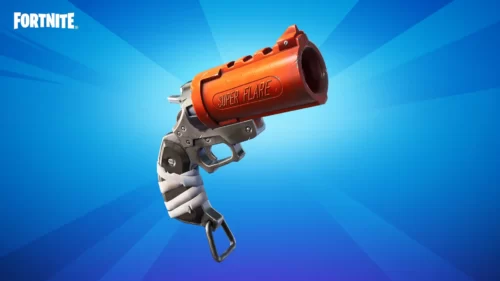 "Mark an enemy using a Flare Gun" is one of several quests required to complete the weekly challenge in the Fortnite v23.40 update; here's how to do it.
Fortnite Guide – How mark an enemy using a Flare Gun
Obtaining a flare gun will be the most challenging obstacle to overcome on this quest. Due to the random nature of Fortnite's loot, there is no one specific place to look for a flare gun. Thankfully, flare guns aren't uncommon loot. You can probably find one lying around if you keep searching and opening chests.
Once the hardest part of the quest is over, the rest is easy. In Fortnite, the flare gun works by shooting a flare into the air, which then sends a ping that looks for enemies. If an enemy is nearby, the flare gun will mark them on the screen so you can see them better. They're a great way to find out what's going on when you're in a tough spot.
To mark an opponent with the flare gun, simply wait until you come across an enemy player. Then, raise your flare gun into the air above them and fire.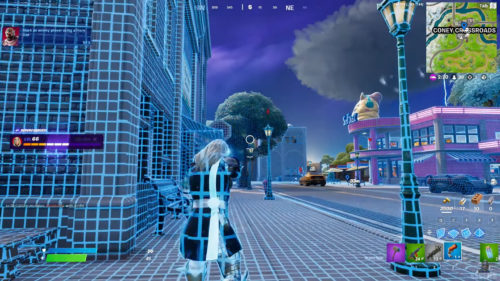 If you did everything correctly, you should see the enemy player marked on your screen and the challenge completed.
That's all you need to know to complete this quest.
About Fortnite
Fortnite is a 2017 online video game developed by Epic Games. It has three game modes with the same gameplay and engine: Fortnite Battle Royale, a free-to-play battle royale game with up to 100 players; Fortnite: Save the World, a cooperative hybrid tower defense-shooter and survival game where up to four players fight zombie-like creatures and defend objects with traps and fortifications they build; and Fortnite Creative, where players can freely create worlds and battle arenas.
Fortnite
Genre(s)
Survival, battle royale, sandbox
Developer(s)
Epic Games
Publisher(s)
Platform(s)
Windows
macOS
Nintendo Switch
PlayStation 4
PlayStation 5
Xbox One
Xbox Series X/S
iOS
Android
First release
Fortnite: Save the World
July 25, 2017 (early access)
Latest release
Fortnite Creative
December 6, 2018