Dele Alli has gone the team after being seen with Kim Kardashian, and this has got to be of interest to football fans.
Footballer Dele Alli "disappeared" after posing for photos with Kim Kardashian and her son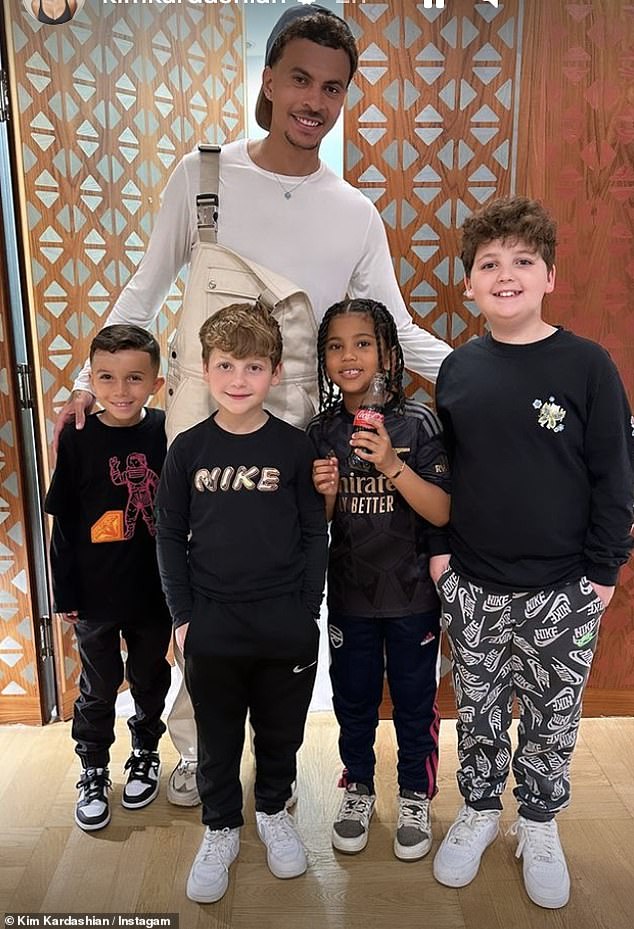 Güneş, manager of the Turkish giants, recently told TRT Spor that he allowed Alli to take a short break, despite the fact that the deadline for his return has passed.
The 26-year-old is currently playing for Beşiktaş on loan from Goodison Park, but enol Güneş has admitted that he has no idea where the England international is.
The 70-year-old appeared to make a dig at the professionalism and dedication of the Milton Keynes-born midfielder by saying that he probably hasn't returned to Beşiktaş because of the rain.
Güneş said: "We gave Dele Alli permission for a small break, he hasn't come back yet. It's raining, that's probably why he didn't come. We're trying to find out where he is."
After Kardashian posted a photo of the Everton player with her son Saint, Alli mysteriously disappeared.
The crossover continues: link-up with Dele Alli! pic.twitter.com/3gBuKM8rSq

— EuroFoot (@eurofootcom) March 17, 2023
Kim had just visited the Emirates Stadium to watch Arsenal's defeat to Sporting Lisbon in the Europa League Round of 16 clash, as her son is a huge Gunners fan, before also travelling to PSG'S Parc des Princes.
Certainly, we did not anticipate writing about Kim Kardashian inviting Dele Alli to her house.
It would not be as surprising if the England international had continued on the path he was showing early on at Tottenham, when it appeared he was set to become one of the best footballers in Europe.
However, it was surprising to see Alli, who may have no future at Everton after his failure at Beşiktaş, chatting it up with one of the most famous people on the planet.
Alli's recent disappearance from Beşiktaş is just the latest drama in his disastrous loan stint at the Turkish giants, where he was recently cut from the squad by Güneş, so keep an eye on the situation.
RELATED :