Kim Kardashian continued her wild London adventure with her son Saint by introducing him to soccer star Dele Alli and mocking his "favorite player," Bukayo Saka.
Kim Kardashian and her son Saint meet Dele Alli and Bukayo Saka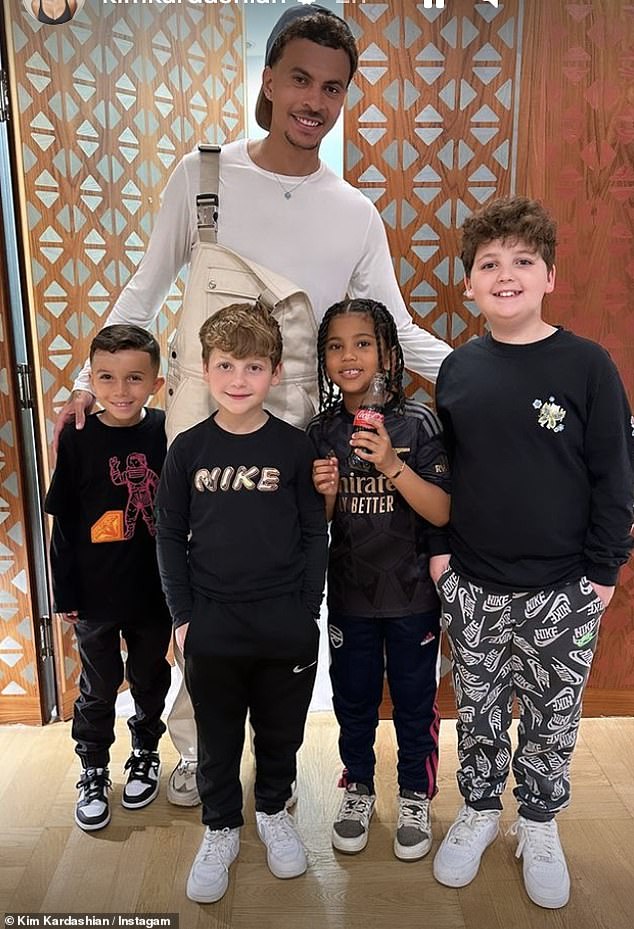 The reality star posted a photo to her Instagram Stories in which her son and his friends can be seen smiling and laughing alongside former England player, Dele Alli.
And, when she showed up at the Arsenal game on Thursday night, she shocked the crowd.
Kim and Saint were photographed in the VIP section of the stands during Arsenal's 2-1 loss to Sporting Lisbon in the second leg of their match.
He wore a Gunners football top, proving he is a die-hard fan, as he watched the game with his ultra-famous mother, who was wrapped in a cream-colored coat.
She wrote, "And the surprises continue," and then posted a short clip of the video chat she and Saint had with the Arsenal winger.
He told them: 'Sorry I missed you guys yesterday, they said you were in the players' lounge, I had a signed shirt for you!'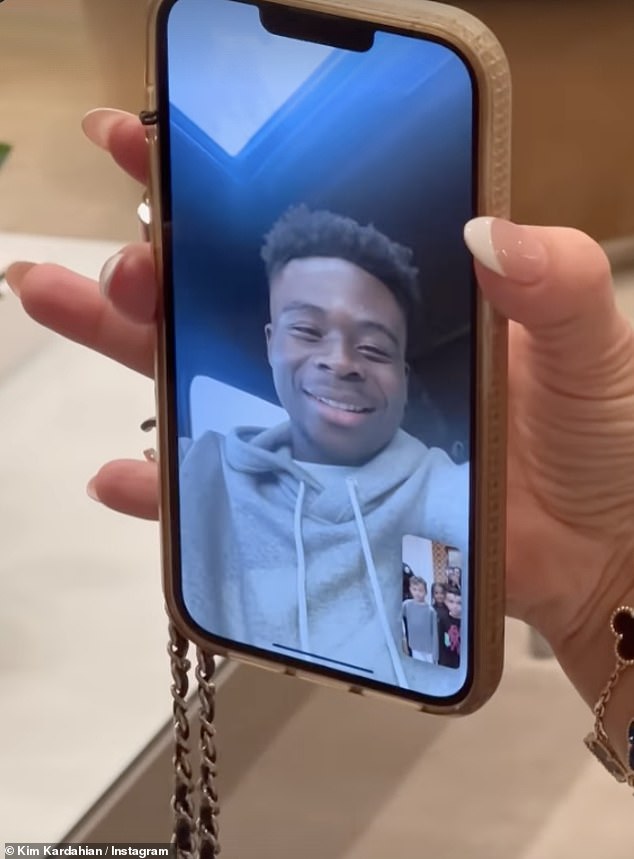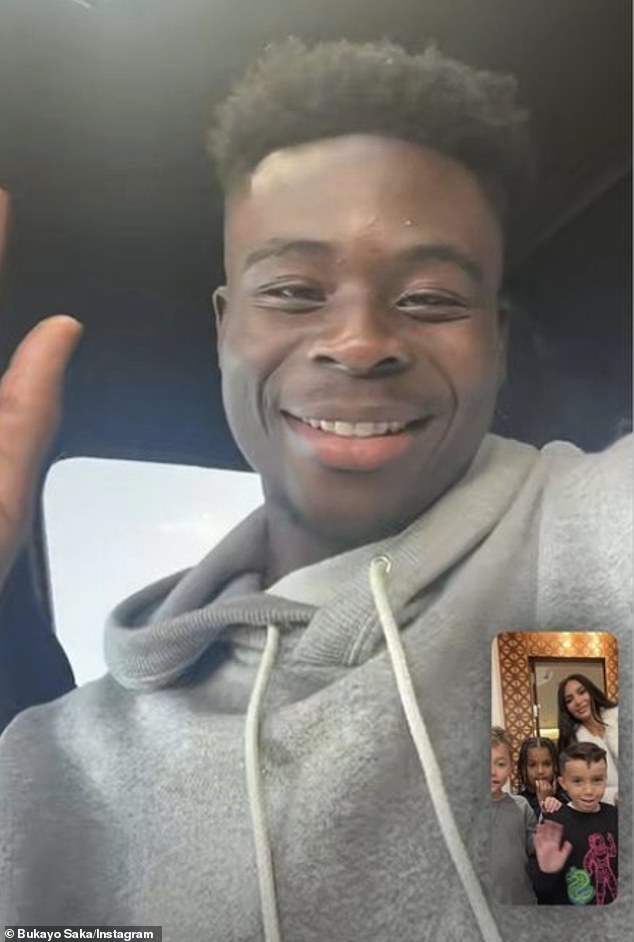 Friday morning found Kim shopping at the Selfridges department store on Oxford Street.
The TV star toured the store to see her own SKIMS collection, and the employees made sure she was treated like a celebrity the whole time.
The department store prepared for the celebrity mom's arrival by serving her a full lunch.
The bundled up American shopped at the Victoria Beckham and Nike Town stores and also rode the London Eye like a true Brit.
Kim posted on Instagram before the trip that David and Victoria Beckham had sent Saint some signed Inter Miami shirts because they knew how much he enjoyed watching the game.
Kim announced to her devotees: 'Just got back to the room and Oh my god Victoria and David Beckham sent over jerseys because they know we're on a soccer tour with my son Saint and all of his best friends.
'They signed the home and away jerseys to all the boys. Victoria I love you. Thank you so much, the boys are going to be so excited.'
However, it has been speculated that the presence was for the purpose of filming a mysterious documentary at the North London stadium rather than merely to watch the game.
Read also :