Putting on a coral thong bikini from her beach collection and posing seductively on the sofa like Rose from Titanic, ageless model Liz Hurley left her fans hot under the collar. She channeled her inner Kate Winslet as she laid back seductively on the sofa.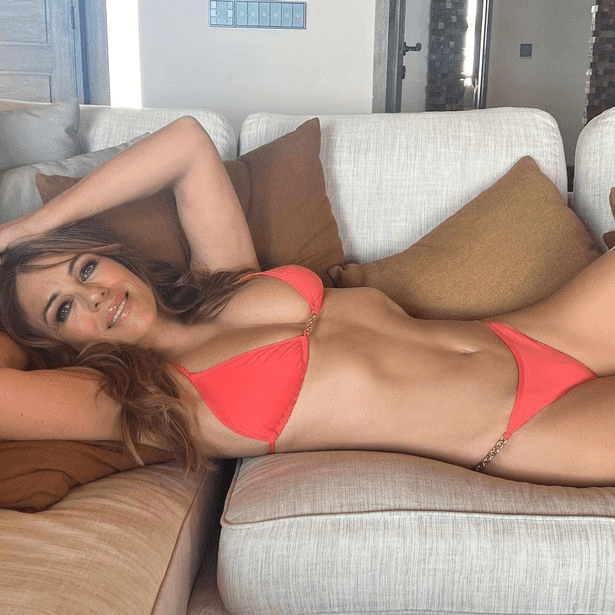 With gold chains, Liz's killer bikini revealed her ageless beauty physique.
The actress posted a picture to Instagram with the caption: "Perfect day #PeachesBikini.".
"Dammit Elizabeth, we've talked about this already! Stop exceeding the Instagram attractiveness limit! They'll deactivate you!" said one fan.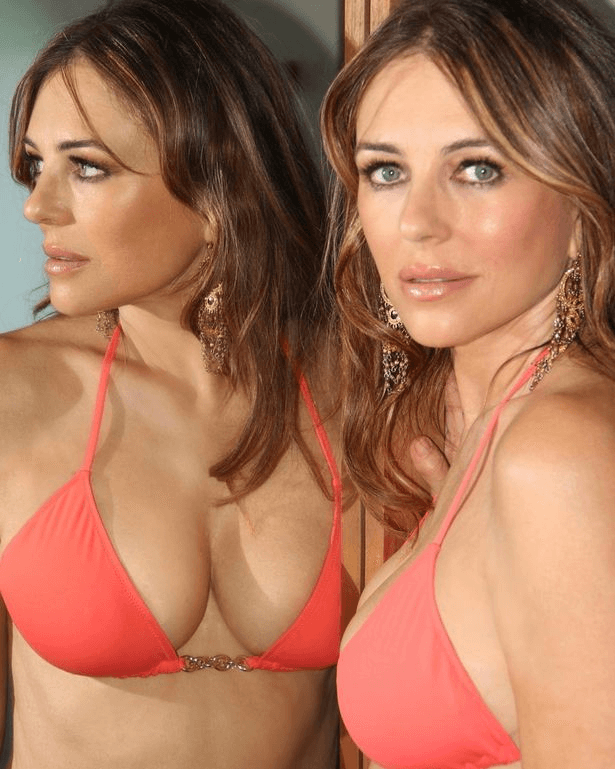 "She's amazing." Another said: "What a beauty."
Another added: "She's the perfect woman."
A fourth said: "Ageless. It's incredible."
The last time Liz posed in her peach bikini was back in May, when she posed in a mirror.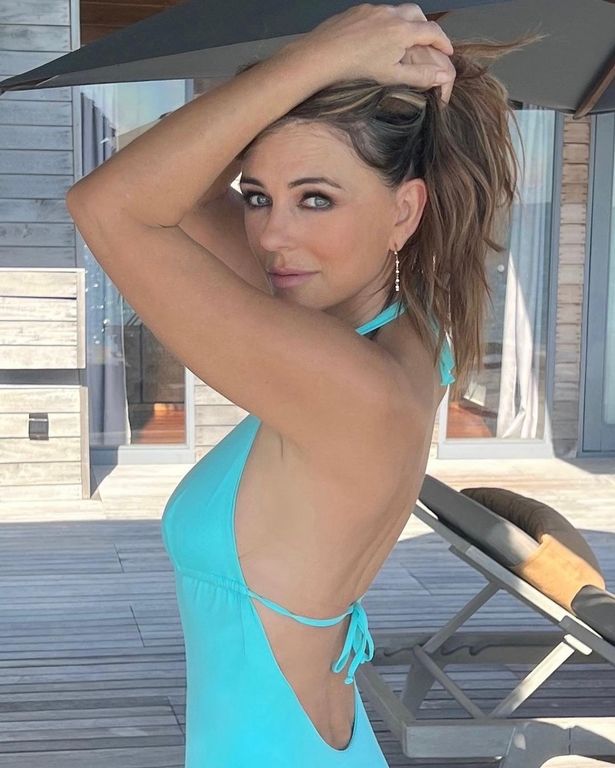 Read next :
About Elizabeth Hurley :
Elizabeth Jane Hurley is an English actress and model. As an actress, her best-known film roles have been as Vanessa Kensington in Austin Powers: International Man of Mystery and as the Devil in Bedazzled.