Kim Kardashian and her nine-year-old daughter North West were photographed in a series of recent social media posts, and the reaction was not positive.
Kim K. has been called out online over a photo she posted with North West, who was dressed from head to toe in leather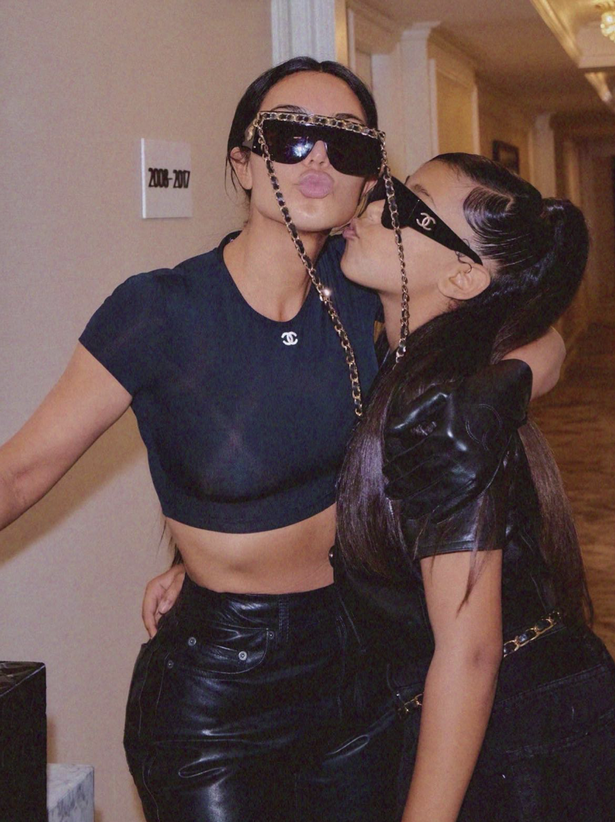 The Skims designer recently posted an Instagram photo of herself and her eldest child with Kanye West, in which they both wore all black to emphasize their attractiveness.
Kim wore a pair of high-waisted leather pants, a super-short crop top, and high-heeled boots as she stood with Kanye West in what looks to be a hotel lobby.
She complemented her all-black ensemble with a Chanel bag, gold-chained huge sunglasses, and black gloves.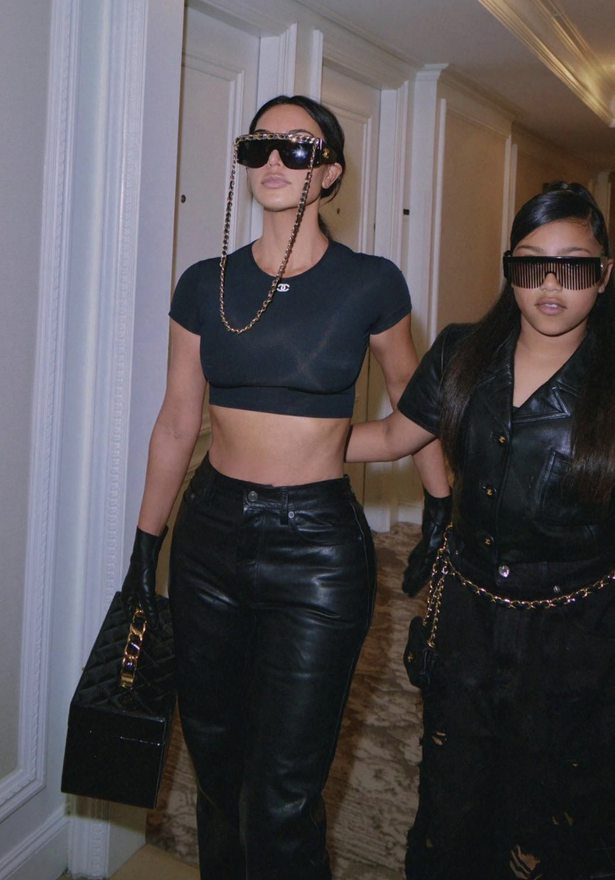 North West, meanwhile, sported a pair of black sunglasses, a mini version of her mother's Chanel bag, and a pair of wide-legged, distressed denim.
The caption Kim sent with her 355 million fans read: "It's North's world. I'm just in it."
Shortly after uploading the photos, Kim's fans were sharply split about whether or not North's clothing was suitable for a child of nine years old.
More than 500 people liked the comment "Too young for that," and another person said, "It's giving 'a teenager'…" And to think, she's only nine years old!"
Some commenters were more positive, remarking on how "beautiful the mother-daughter duo are."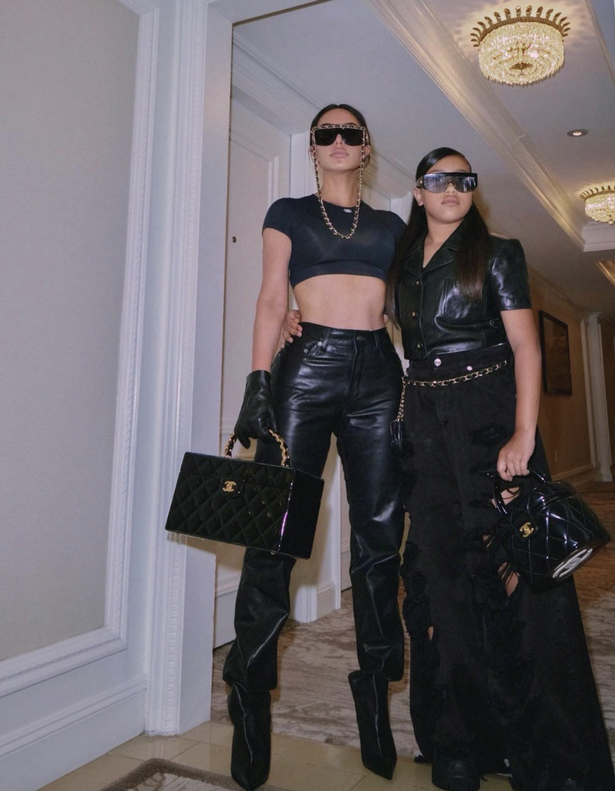 Several people have remarked on your beautiful relationship with her. "Love your relationship with her," said one. "She's legit your mini-me, both so beautiful."
A week ago, Kim was seen with her sisters Khloe and Kylie in an unfiltered photo that has since gone viral.
Fans of the Kardashians have been gushing over their natural beauty ever since the family showed it off in a recent social media update, calling them "beautiful" and "incredible role models."
Khloe, the reality star, shared an unfiltered photo of herself and her sisters lounging on a white bed on her Instagram.
Khloe wrote as the post's caption, "If only you knew what we were doing when we took this, lol I miss my babies."
READ MORE: