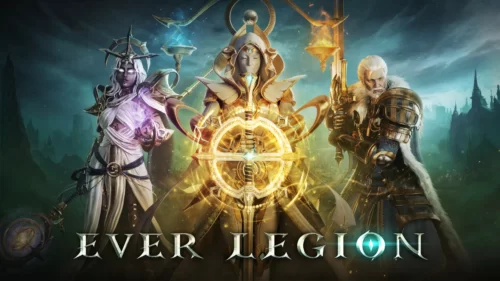 In this tier list, we will discuss the best heroes in Ever Legion, from Mythical rarity all the way down to Common rarity. For more details, keep reading.
Ever Legion Tier List – Best Heroes in February 2023
S+ Tier 
Beginning with the S+ tier, we have the best heroes in the game. These heroes are powerful, scale well with level, and will dominate in any situation if properly equipped.
Ahmut
Razhul
Aeyastra
Nyras
Nefertari
Alexandria
Theadril
Esia & Arnoth
Alexios
Stannos
Vivienne
Aravis
Xayl'thir
Aenara
Melial
Kthir
Th'londrir
Melusine
S Tier
We have the second best characters in the S tier – they are very good, dependable characters. If you don't have a lineup of only S+ tier characters, picking some S tier characters could get you a powerful team.
Edward
Robert
Leolas
Holech
Rogrys
Genevieve
Julia
Oroth
Celtchar
Leuka
Gar'zak
Niviana
Godfrey
Constanza
Sulien
Olivier
Creithylad
Brenia
Velnak
Seithmann
Keelia
Asmodai
Anne
Malakith
Ahasver
Desmond
A Tier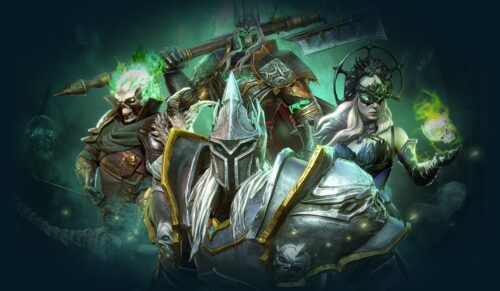 Heroes in the A tier are usable if they are upgraded and equipped with appropriate gear. They could still lose if they face a particularly strong opponent, but they're a relatively safe investment and reliable characters to have on your team.
Puith
Heinrich
Globnik
Grukzag
Dirwyn
Blodeuweth
Cruban
Psyche
Armog
Arawn
Herla
Elyarill
Rhiannon
Aello
Llyr
Maeve
Kaspar
Kulgaz
Mawi
Viridy
Donnith
B Tier
While these heroes are in the next-to-last tier, they may be useful in certain situations. You should use them if you don't have any better characters, but replace them as soon as you do because using and upgrading them won't pay off in the long run.
Holiburn
Bruk'daz
Ruthven
Heinrich
Gretchen
Lailoken
Urash
Tam
Katerina
Chretien
Aaranella
Kveldor
C Tier
We strongly advise against using these heroes. They are only good at the very first few stages of the game. Most of them only have two skills and thus a very limited maximum power that can be upgraded to.
Forest Guardian
Forest Spirit
Ogre Warrior
Undead Fighter
Chaos Shaman
Royal Priest
Undead Swordsman
Royal Guard
This concludes our Ever Legion tier list of the best heroes in February 2023.
Ever Legion is available on Google Play.
Related: