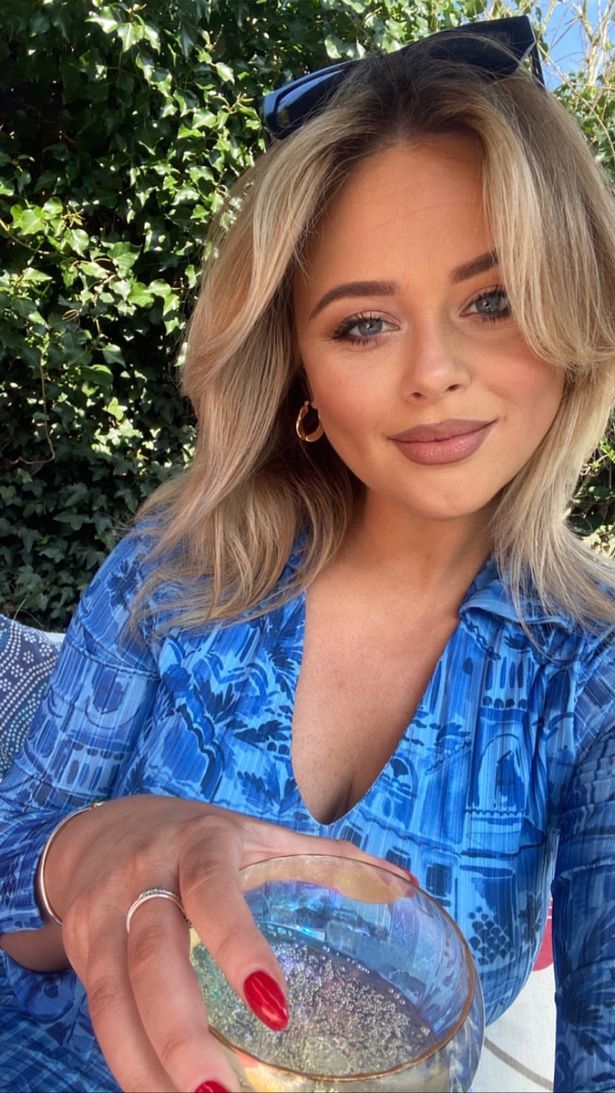 TV actress Emily Atack recently uploaded a picture of herself on the internet in which she is wearing a blue dress with a low cut neckline.
Emily Atack impresses in a revealing outfit while taking a break from filming "racy Disney sex scenes"
Emily Atack stunned in a plunging blue patterned dress as she and a group of friends toasted the Easter holiday with cocktails.
For Easter Sunday's get-together with friends, Emily, 33, opted for a patterned dress with a midi-length skirt.
The blonde bombshell wowed in the dress, which had a plunging collared neckline, and posted a photo of herself outside enjoying the sunshine.
She wore minimal makeup and let her blonde hair loosely cascade over her shoulders for a stunning effect.
Emily, wearing black sunglasses and gold earrings, poses for the camera while holding a drink.
The reality star shared photos of herself and her pals drinking and eating together before heading out to enjoy the sunny Easter weekend weather.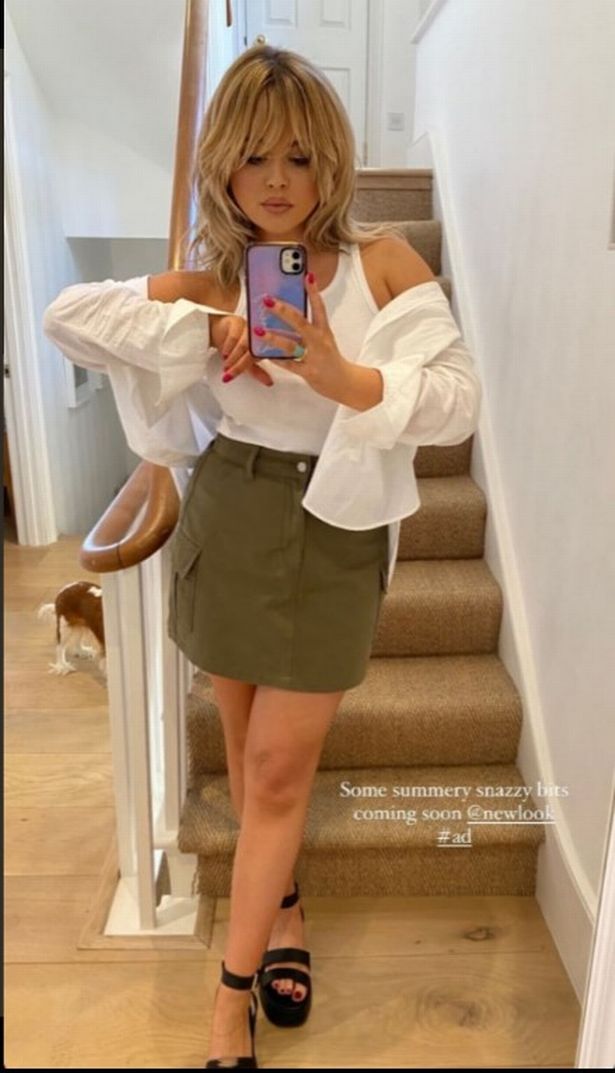 It appeared that Emily was making good use of her time off by working on a new Disney+ series.
Scenes including her and other performers like David Tennant and Danny Dyer are now being filmed for a film adaptation of Jilly Cooper's racy novel The Rivals.
The Sun claims that the highly anticipated season would feature some really sensual scenes involving Emily's gorgeous character Sarah.
Sarah, played by Alex Hassell, would take off her clothes while playing tennis in order to have an affair with Rupert.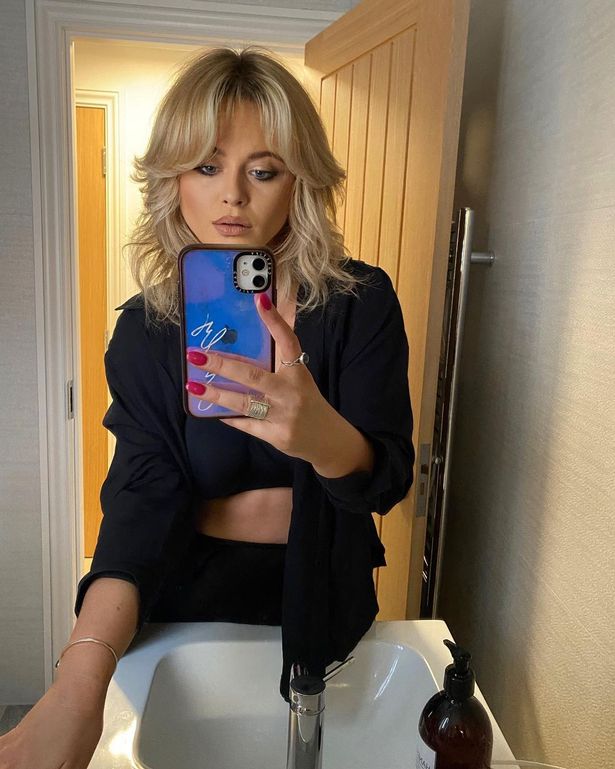 Alex has contributed to the films Suburbicon (2017), starring George Clooney, and the BBC fantasy series His Dark Materials.
The upcoming eight-part series centers on the social elite of 1980s England and their various romantic and extramarital entanglements.
Starring alongside Alex Hassell, Nafessa Williams, Bella Maclean, Katherine Parkinson, Victoria Smurfit, Claire Rushbrook, Oliver Chris, Lisa McGrillis, Rufus Jones, Luke Pasqualino, and Catriona Chandler.
RELATED: