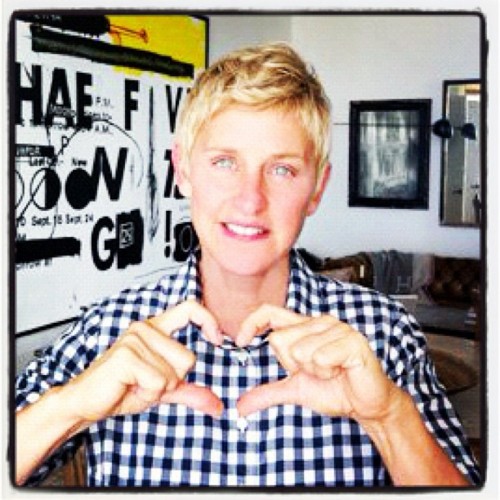 Ellen DeGeneres is taking her first step in to the fashion world by launching her own lifestyle brand which will include a line of fashionable accessories, home products, pet accessories and more, with hopes to expand further in the future. Ellen is working with Chris Burch's Burch Creative Capital as a partner on the new project. Speaking on the new launch, Ellen commented that she aspires to make her new 'E.D.' brand a huge part of her work and may even focus on it entirely if she retires from her talk show in the future:
"I wouldn't be doing this if I didn't want it to be the biggest brand name that you can imagine, I don't want to be specific because I don't want people stealing my ideas."
J. Christopher Burch (ex-husband of fashion designer Tory Burch) commented that Ellen will be the creative talent behind the new lifestyle brand but the collaboration with his company will enable the tv host to bring her ideas to life, while also bringing some business knowledge to the table. He said that he will be there to assist Ellen with everything she needs to successfully launch the new venture and make it as successful as she is envisaging in the future.
Ellen will drive the design and merchandise process, I'm fortunate to be creative and have a little bit of business sense, but in this case, it's Ellen's vision. We're here as collaborating partners to make sure we accomplish her vision through sourcing, through all of the different things needed [to develop a brand]."