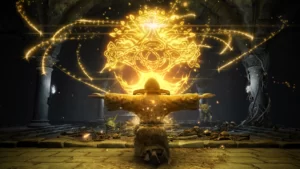 Elden Ring is approaching its one-year anniversary, and fans are getting excited about potential DLC on the horizon.
Elden Ring DLC has been leaked via Steam
Long-held rumors of an Elden Ring DLC pack appear to have been confirmed, with hints to its existence discovered lurking in the depths of the fantasy epic. u/Ashen in the GamingLeaksAndRumours subreddit noticed that various packs of images and preview data on Elden Ring's Steam page have been updated.
Elden Ring Steam DB has packages linked to the steam page updated for the first time since the PVP DLC and its original release.
by u/ashen____one in GamingLeaksAndRumours
These packages contain information that is shown on the game's store page, such as images, prices, and simple text. What's more interesting is that these packages have only ever been updated twice: once when the game first came out, and again when the Colosseum update came out. A dataminer for the Elden Ring also noticed that two of the packages that should take you to the store page instead send you back to the Home page. This suggests that the store pages are for something that hasn't been revealed yet.
17 hours ago, four subs in Elden Ring's steamdb got updated. I cannot see what are the changes, but those subs should have store pages.

Two of those subs are returning a 404 👀 pic.twitter.com/pQsTPCZQht

— Sekiro Dubi (Elden Ring Expansion at home) (@sekirodubi) February 7, 2023
What can we expect?
There is still no hard evidence that an Elden Ring DLC will be released, despite how compelling the evidence is. Even so, if these packs are modified, an announcement will most likely be made soon. There is no better time than a game's one-year anniversary. On the other hand, a DLC reveal could be a pre-anniversary treat.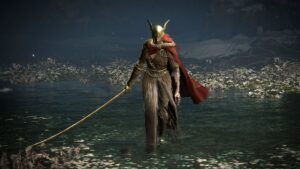 All of this would be consistent with the rumored ransomware leaks that indicated an upcoming Barbarians of the Badlands DLC. We will have to wait and twiddle our thumbs until FromSoft gives us the signal.
About Elden Ring
Elden Ring
Developer(s)
FromSoftware
Publisher(s)
Bandai Namco Entertainment
Director(s)

Hidetaka Miyazaki
Yui Tanimura

Producer(s)
Yuzo Kojima
Programmer(s)
Writer(s)

Hidetaka Miyazaki
George R. R. Martin

Composer(s)

Tsukasa Saitoh
Shoi Miyazawa
Tai Tomisawa
Yuka Kitamura
Yoshimi Kudo

Platform(s)

PlayStation 4
PlayStation 5
Windows
Xbox One
Xbox Series X/S

Release
February 25, 2022
Genre(s)
Action role-playing
Mode(s)
Single-player, multiplayer