More images of Alessandra Ambrosio's trip to the Spanish island of Ibiza, which is situated in the Mediterranean Sea off the eastern coast of Spain, are available now.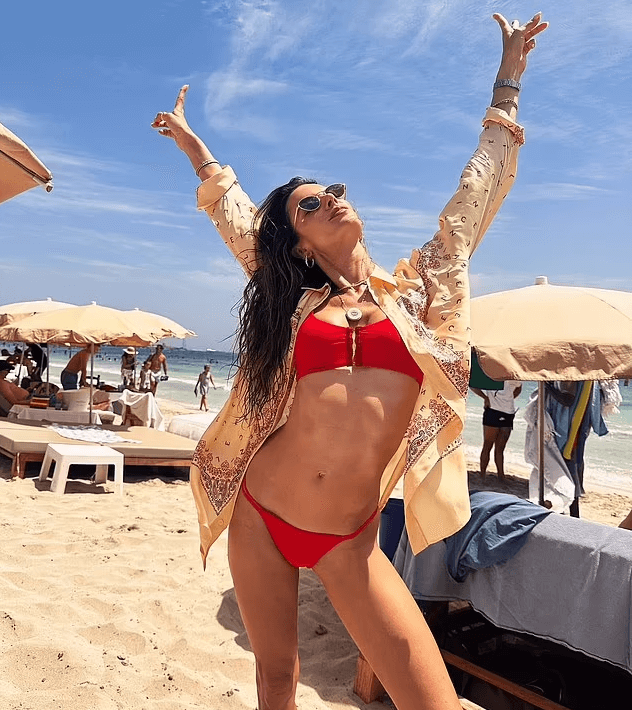 As the Brazilian beauty sat on the beach with friends and family on Sunday, she snapped a series of photos capturing her soaking up the sun.
She wore a red bikini with a tan-patterned blouse at times to cover up her fit figure.
In addition to wearing stylish dark sunglasses, her dark brown tresses flowed down over her chest and passed the middle of her back.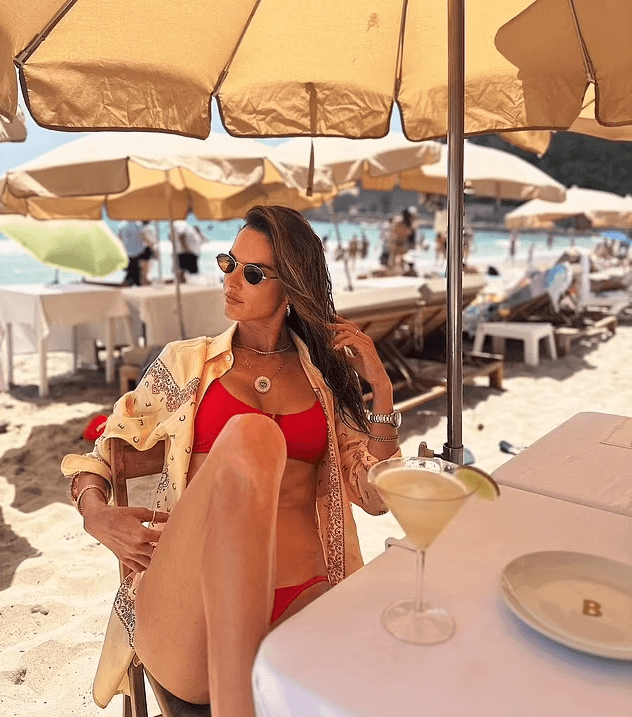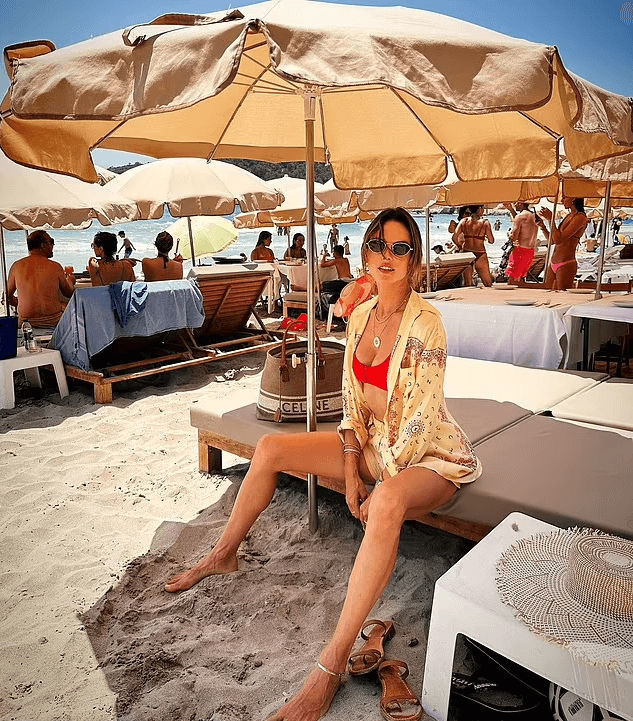 There were lots of photos of the supermodel posing on the beach with friends and family, but she didn't bring along her boyfriend Richard Lee.
Additionally, she has been spotted on a paddle board with a member of her group working out her fab figure.
In another photo, she is wearing a black bikini while posing on the beach alongside other Ibiza tourists.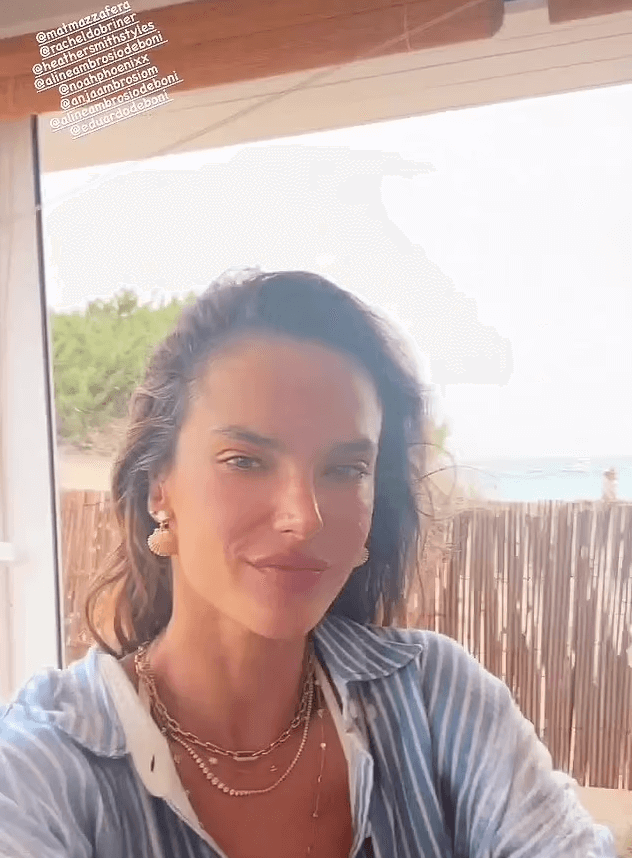 Read next :
About Alessandra Ambrosio :
The Brazilian model Alessandra Corine Ambrósio (born 11 April 1981) is best known for her work with Victoria's Secret. She was chosen to be the company's first spokesmodel for PINK. In addition to being a Victoria's Secret Angel from 2004 to 2017, she also modeled for Christian Dior, Armani, Ralph Lauren, and Next.
Ambrosio was ranked number five on Forbes' list of the highest-paid models, estimated to have earned $6.6 million every year.