As a Victoria's Secret Angel, Alessandra Ambrosio attended a yacht party with friends off Ibiza with friends.
Her nearly 12 million Instagram followers got a sneak peak at the party, as she wrote, 'I can hear the drums echoing tonight… Ibiza.'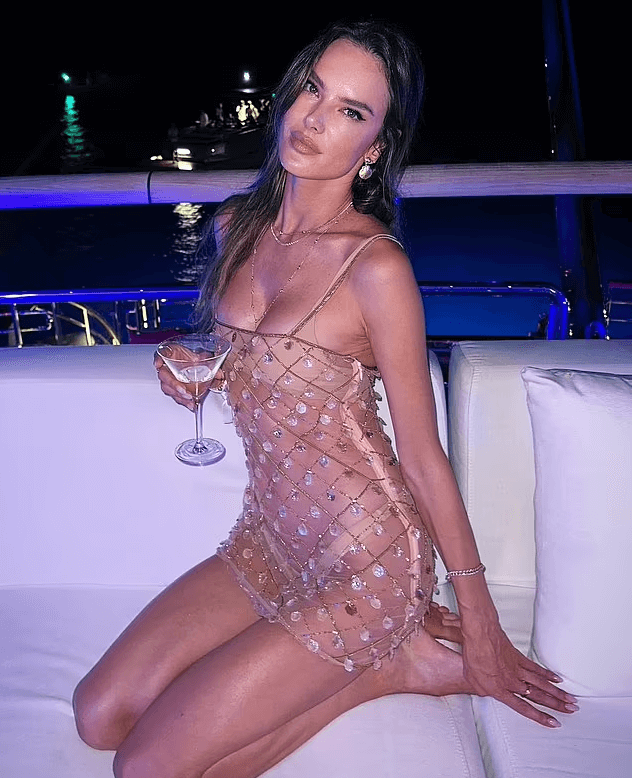 She wore a see-through netted mini-dress that emphasized her figure.
Alessandra was surrounded by friends at the party, standing for a picture with YouTuber Matheus Mazzafera.
Hairstylist Dominick Pucciarello and wholesale, marketing and PR executive Daniel Urzedo were among the guests.
Richard Lee, Alessandra's model boyfriend with whom she has traveled to exotic locales, including her native Brazil, wasn't pictured in her album.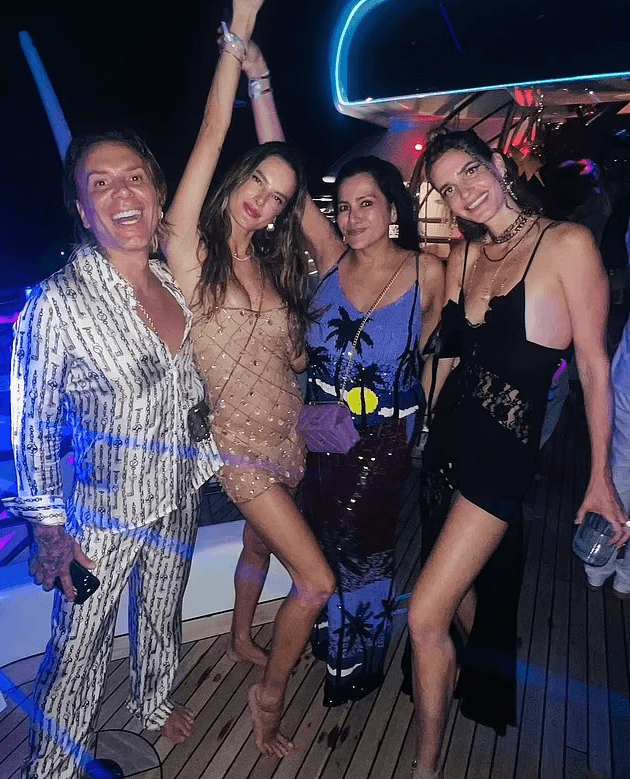 Her previous relationship was with Italian fashion designer Nicolo Oddi, who founded the brand Alanui with his sister Carlotta.
With her ex-fiance Jamie Mazur, who co-founded RE/DONE, Alessandra shares her two children Anja, 14, and Noah, 11.
Before their eventual split, Jamie and Alessandra were engaged for thirteen years.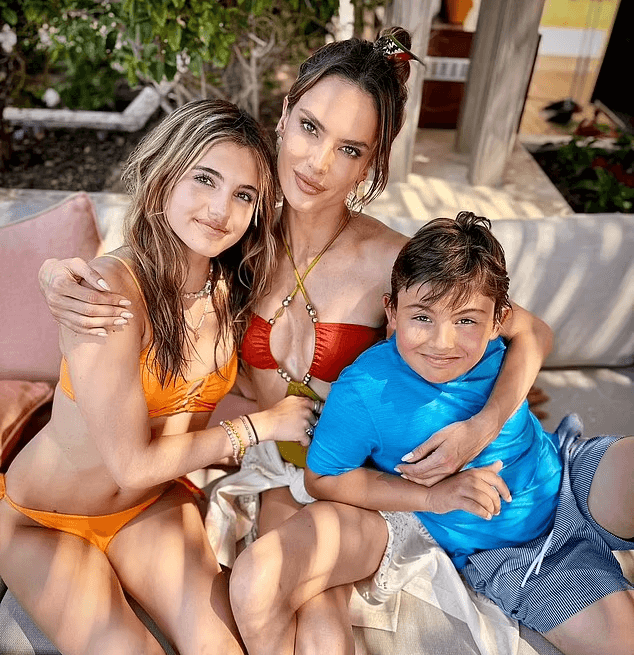 Read next :
About Alessandra Ambrosio :
The Brazilian model Alessandra Corine Ambrósio (born 11 April 1981) is best known for her work with Victoria's Secret. She was chosen to be the company's first spokesmodel for PINK. In addition to being a Victoria's Secret Angel from 2004 to 2017, she also modeled for Christian Dior, Armani, Ralph Lauren, and Next.
Ambrosio was ranked number five on Forbes' list of the highest-paid models, estimated to have earned $6.6 million every year.