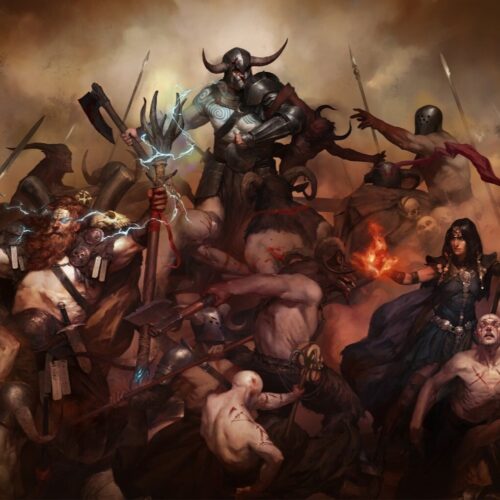 It's been some time since the unveiling at BlizzCon 2023, and Blizzard has remained tight-lipped regarding the release date for Diablo 4 Season 3. Fortunately, we can make informed speculations about it.
Diablo 4 Season 3: Release Date Speculation
Given Blizzard's commitment to providing quarterly seasons for Diablo 4, lasting approximately three months each, it is reasonable to estimate that Season 3 will begin on January 23, 2024, coinciding with the conclusion of Season 2. Barring any unforeseen changes in Blizzard's plans, Season 3 is expected to run until mid-to-late April, offering players ample time to engage with the new content and compete for leaderboard supremacy.
The Gauntlet: A New Challenge Awaits
One of the highlights of Diablo 4's Season 3 is the introduction of The Gauntlet, an enhanced version of Diablo 3's Challenge Rifts. The Gauntlet offers players a weekly endgame challenge dungeon where they can take their own characters through intense trials. Accessible only after reaching World Tier 4, characters don't necessarily need to be at level 100 to attempt the dungeon.
The key distinction of The Gauntlet lies in its fixed seed, non-linear dungeon design. Every aspect, from monster types and locations to the map layout and affixes, remains identical for all players throughout the week. Multiple runs are permitted, encouraging players to refine their strategies and optimize their performance. The primary objective is to slaughter all enemies within the set time, fostering a competitive environment.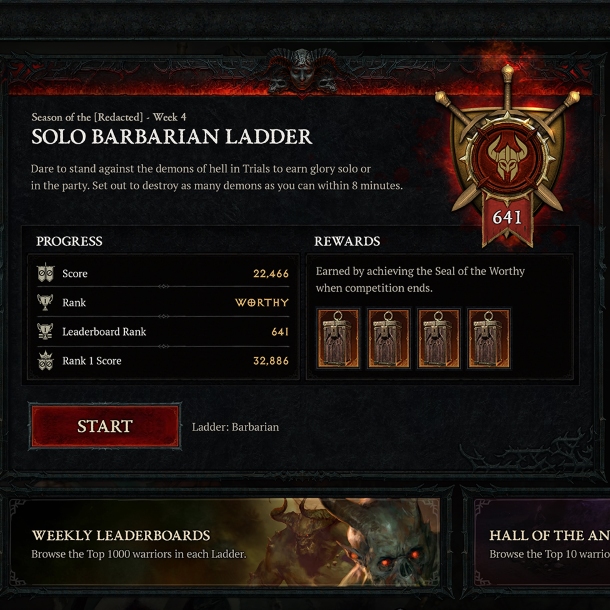 Leaderboards and Hall of the Ancients
With the introduction of The Gauntlet comes the much-requested leaderboards feature. Players will compete for top positions on leaderboards categorized by each class, as well as unique leaderboards for hardcore characters or those attempting the challenge solo. The top 1,000 players will be showcased on special leaderboards that reset weekly, adding an element of prestige to those who consistently excel.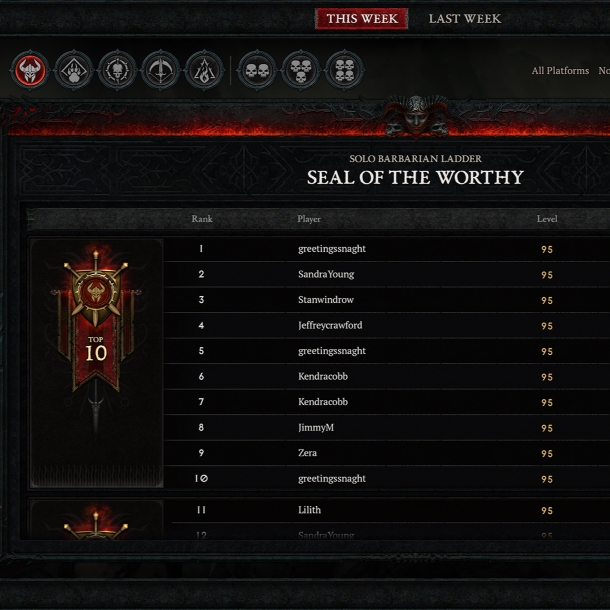 Furthermore, the top 10 players of each week will receive permanent recognition in the Hall of the Ancients, immortalizing their achievements in Diablo 4 history. This provides an ongoing incentive for players to push their limits and strive for excellence each week.
Diablo 4's Season 3 promises to deliver a fresh and exciting experience for players, with its new challenge, enhanced mechanics, and highly anticipated leaderboards. Stay tuned for more updates as the Season 3 release date approaches.
Related: