Destiny 2, Bungie's ever-evolving looter-shooter, has come a long way since its initial release. The Light and Darkness saga is finally coming to an end with The Final Shape expansion. More concrete information on The Final Shape is still unavailable, but there are a few pieces of official information that should excite any Destiny fan. Everything we know about Destiny 2 The Final Shape, including its release date, story, platforms, and more, is available below.
Destiny 2 Release Date
Destiny 2: The Final Shape is set to be released in the first half of 2024. The Final Shape may follow in the footsteps of Destiny's previous two expansions, Witch Queen and Light Fall, which were both released in late February.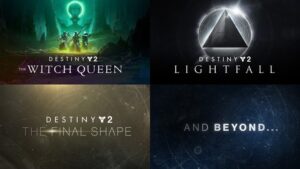 The Final Shape Platforms
While Bungie has yet to officially reveal the platforms on which The Final Shape will be released, fans can expect it to be available on nearly all of the systems on which Destiny 2 is currently available, with the exception of Google Stadia.
Google made an unexpected announcement that it would be shutting down its cloud-based gaming services on January 18, 2023. Bungie has since revealed that it is actively discussing the future of Destiny 2 stadium players and will release more information when it is ready.
The Final Shape Story
As previously stated, The Final Shape will conclude the ongoing Light and Darkness saga storyline in Destiny 2. Unfortunately, little is known about this upcoming expansion. In fact, "The Final Shape" could be a working title rather than an official title.
As the conclusion to the current Light and Darkness saga, the Final Shape is likely to feature some of Destiny 2's most important and mysterious characters. Fans may want to see favorites such as Osiris return for the story, but characters such as the Drifter, Eris Morn, and Elisabeth Bray may be who Guardians rely on when the Final Shape expansion arrives.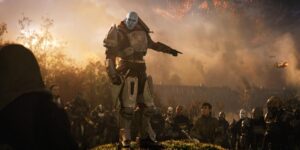 The Witch Queen expansion introduced The Witness, the main antagonist of the Light and Darkness saga, about whom we will learn more in the Lightfall expansion. It appears that the Guardians and The Witness will finally collide once and for all in The Final Shape expansion, changing the Destiny universe forever.
That's all there is to know about Destiny 2 The Final Shape.