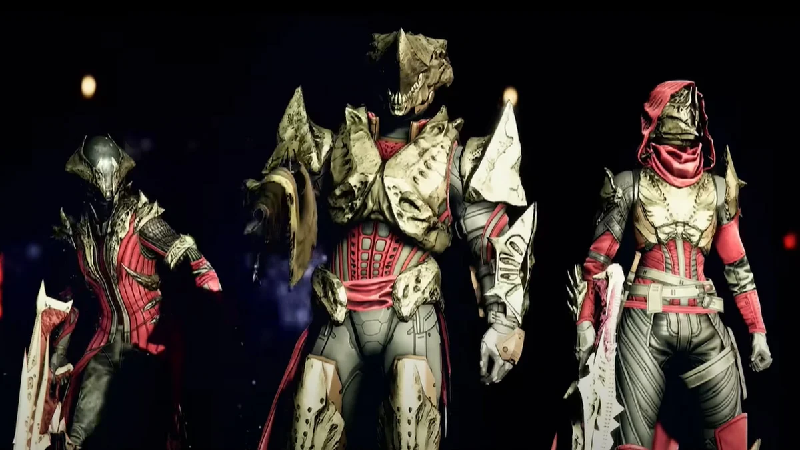 Destiny 2 King's Fall Raid: Release Date & Time
Bungie has confirmed  that the return of Destiny 2 King's Fall Raid Time is scheduled for Friday, August 26, 2022 at 10am PDT / 3pm EDT / 6pm BST .
Our end begins.

Destiny 2: Lightfall arrives Feb 28, 2023.https://t.co/856URKrJ8R pic.twitter.com/MUfZLv4UEl

— Destiny 2 (@DestinyTheGame) August 23, 2022
How do the Contest and Challenge Modes works?
For the first 24 hours of the Raid, Contest Mode will be in effect and after a fireteam has completed the King's Fall Raid once, they can enter a Challenge Mode version. Challenge Mode has a set of secret triumphs for each encounter, and the first team to complete all of them will be crowned the Worlds First champions.
What are the requirements to participate in King's Fall?
The guardian's power level will be set to 1560 for King's Fall, which comes with this description:
"From within the furthest reaches of the Hive Dreadnaught, Oryx draws on the power of Darkness. Infiltrate the lair of the Taken King and seize the weapons and armor within."
Guardians will be able to complete the revamped Raid together while also unlocking the following rewards:
King's Fall Raid Ring – The visage of Oryx immortalized within the frozen steel of a crown few Guardians will ever get a chance to wear.
King's Fall Collectible Pin – The Taken King's reign will come to an end, you will become legend, and you will bear the symbol of his fall.
King's Fall Art Print – An exclusive picture worth a thousand words—mostly raid callouts.
Destiny 2 wiki :
Developer(s)
Bungie
Publisher(s)
Director(s)

Christopher Barrett
Luke Smith
Ryan Ellis

Producer(s)
Patrick O'Kelly
Designer(s)

Del Chafe III
M.E. Chung
Tyson Green
Sage Merrill
Christopher Opdahl
James Tsai

Artist(s)
Writer(s)

Jason Harris
Christine Thompson

Composer(s)

Michael Salvatori
Skye Lewin
C Paul Johnson

Platform(s)

Microsoft Windows
PlayStation 4
Xbox One
Stadia
PlayStation 5
Xbox Series X/S

Release

PS4, Xbox One
September 6, 2017
Microsoft Windows
October 24, 2017
Stadia
November 19, 2019
PS5, Xbox Series X/S
December 8, 2020

Genre(s)
First-person shooter, MMOG
Mode(s)
Multiplayer