In a new racy video, Britney Spears wore glitter nipple pasties while dancing and fans predict she is dating comedian Pete Davidson next.
It was stunning to watch the Toxic singer dance around in glittery nipple pasties matched with the choker neckline and tight skirt she wore.
A racy dance video set to Crazy Town's Butterfly was posted on Britney's Instagram page on Sunday.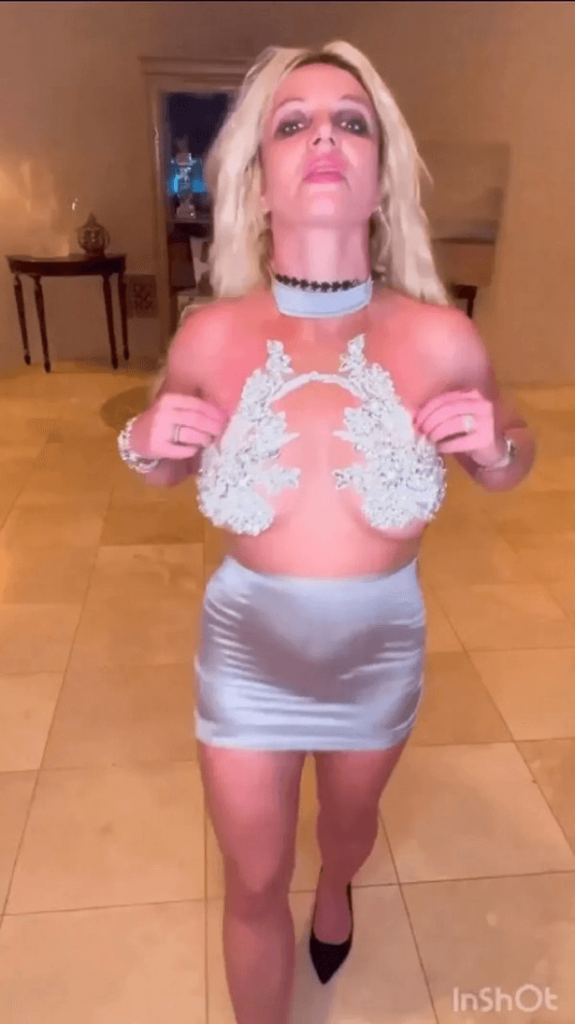 A sultry clip shows Britney twirling around and showing off every inch of her gorgeous figure, just days after Britney's fans begged her not to date Pete Davidson.
A fan took to social media to say: "Don't date Pete Davidson."
Others disagreed with this comment and replied: "She has to, it's the only thing to do!"
One person said: "No she shouldn't." Another person commented on X, formerly known as Twitter, and said: "Pete Davidson and Britney. It's gonna happen. I don't have proof, but I just know."
Another wrote: "I low-key need Britney to date Pete Davidson for like a month."
A different fan penned: "Pete Davidson and Britney Spears will have the funniest moment ever."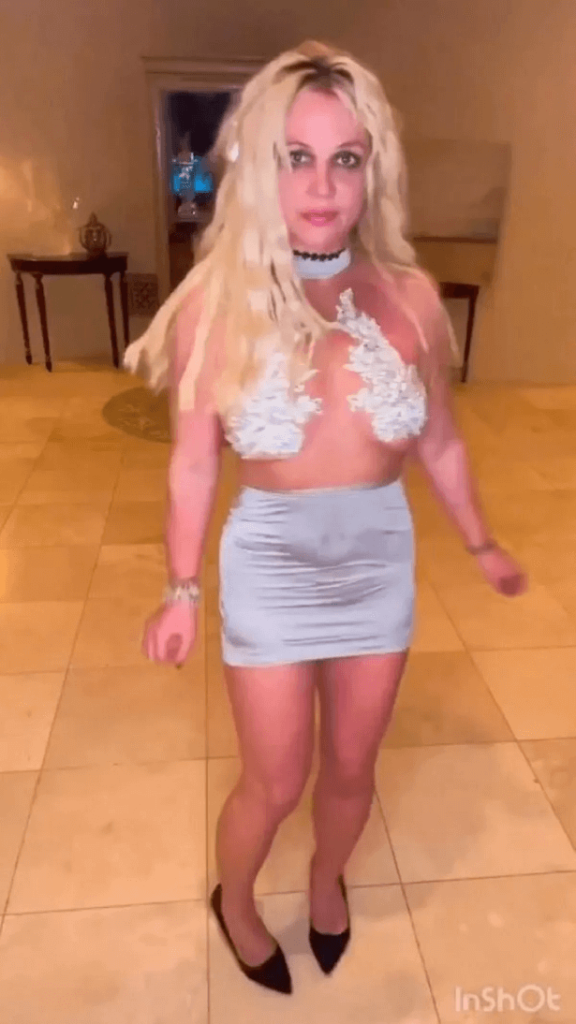 Read next :
About Britney Spears :
Britney Jean Spears (born December 2, 1981) is an American singer and songwriter. She is credited with influencing the revival of teen pop during the 1990s and early 2000s.
With over 100 million records sold globally, including more than 70 million in the United States alone, Spears has established herself as one of the most successful music artists worldwide.
Numerous awards and accolades have been bestowed on her, including a Grammy Award, 15 Guinness World Records, six MTV Video Music Awards, seven Billboard Music Awards (including the Millennium Award), and a star on the Hollywood Walk of Fame.