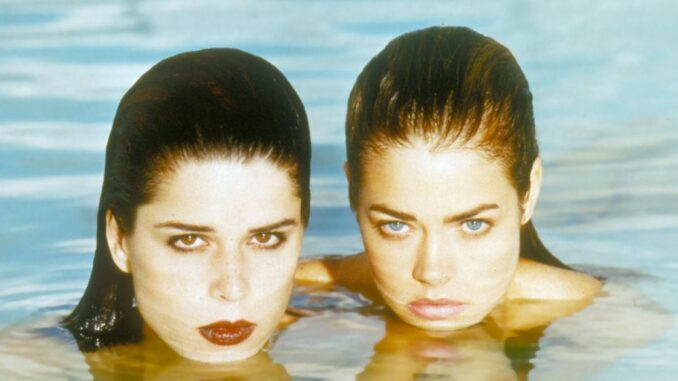 The legendary Denise Richards of Hollywood has stated that filming the lesbian kiss scene with Neve Campbell for the film Wild Things in 1998 was extremely nerve-wracking for both of them.
Denise Richards was reportedly "terrified" while filming a lesbian kiss in the pool for the movie Wild Things
Denise Richards, who became a sensation thanks to OnlyFans, said she was "terrified" while filming the infamous pool scene in the 1998 neo-noir film Wild Things.
In this neo-noir film, Kevin Bacon plays Detective Ray Duquette, who looks into rape claims made by female students against the school's guidance counselor.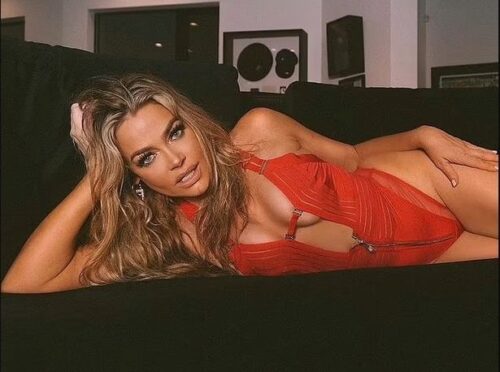 But things aren't what they seem, and the detective ends up finding Denise and Neve's characters engaged in some steamy water sex in a swimming pool.
As they kissed passionately, they began to undress each other in the steamy scene.
Denise, who played the lead in Love Actually, told The Guardian later, "It was terrifying. It was the first time I had filmed anything like that, so I was obviously extremely nervous."
"There are a couple of scenes that are very risqué," she continued.
"There's a lot of choreography of figuring out who's going where, so it's not as sexy as people think."
She continued, "But I'm glad it comes off that sexy in the movie," before confessing that "the behind-the-scenes of the raunchy clip wasn't very exciting."
It's "not age appropriate," the 52-year-old actress told her children, so they won't be seeing the X-rated film.
One of Denise's offspring, however, is now an adult with her own fan page on the social networking site OnlyFans.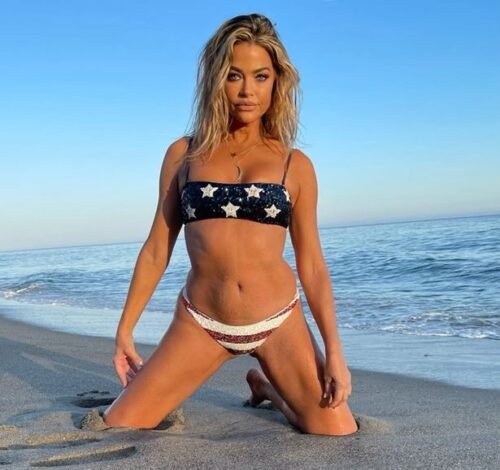 Denise and Charlie Sheen's daughter Sami joined the service last year when she turned 18.
Charlie, whose daughter joined the sleazy site when she was a minor, told Page Six"She is 18 years old now and living with her mother. This did not occur under my roof."
"I do not condone this, but since I'm unable to prevent it, I urged her to keep it classy, creative and not sacrifice her integrity."
Denise, however, retaliated against her ex by siding with Sami, and then joined the same site a few days later.
She exploded, "Sami is 18, and this decision wasn't based on whose house she lives in. All I can do as a parent is guide her and trust her judgment, but she makes her own choices."
Sami told TMZ that it's "totally fine" if her father doesn't approve of her decision to drop out of high school and join OnlyFans.
She plans to use the spotlight to advocate for body acceptance, so she called Denise a "supportive mom" after telling her about her plans.