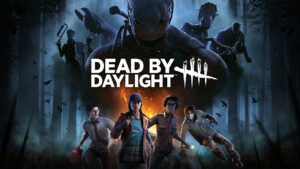 In addition to new killer and survivor information, there may have been leaks concerning the release date of DBD Chapter 27 PTB. More information is provided below.
DBD Chapter 27 PTB release date
The Dead By Daylight Chapter 27 PTB has been rumored to be released  at 08:00 PST, 11:00 EDT, and 16:00 GMT on February 15th. The reliable DBDNews Discord calendar is responsible for this information. 
The demo will launch in February, and it will be PC- and Steam-exclusive. In terms of the complete release, the year 7 road map confirms that it will hit PlayStation 4, Xbox One, and PC in the month of March.
Next DBD killer rumours & teaser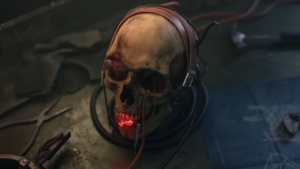 According to a leak on DBDNews's Discord, the Skull Merchant will be the next killer in Dead By Daylight: Chapter 27: Tools of Torment. As for new survivors, it's possible that we'll end up with not one, but two: Thalita and Renato, both of whom share the Lyra surname. None of these names have been officially sanctioned by BeHaviour Interactive, but they do originate from BHVR tags.
So far, all we know is that we'll be getting another original killer after the Knight in Chapter 26. We can't wait to find out what happens if there are two survivors instead of one.
For the time being, that's all we know about the DBD Chapter 27 PTB release date, new killer, and survivors.
About Dead by Daylight
Dead by Daylight
Developer(s)
Behaviour Interactive
Publisher(s)
Behaviour Interactive
Director(s)

Ashley Pannell
Dave Richard
Mathieu Coté

Producer(s)
Stéfan Beauchamp-Daniel
Programmer(s)

Fadi Beyrouti
Jean-Philip Desjardins
Rémi Veilleux

Artist(s)

Filip Ivanovic
Marc Salha

Writer(s)
Farah Daoud-Brixi
Composer(s)
Michel F. April
Engine
Unreal Engine 4
Platform(s)

Microsoft Windows
PlayStation 4
Xbox One
Nintendo Switch
Android
iOS
Stadia
PlayStation 5
Xbox Series X|S

Release
Genre(s)
Survival horror
Mode(s)
Multiplayer