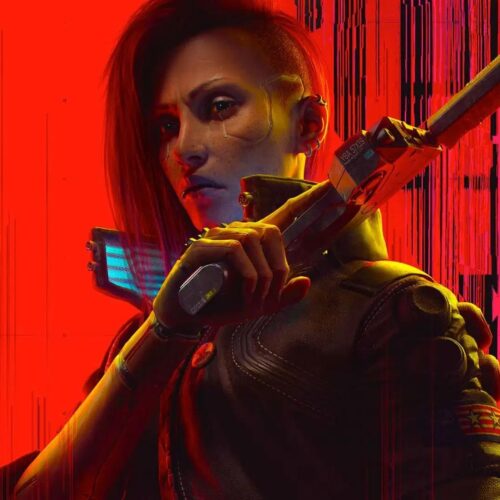 Just days before its highly anticipated release, the full map of Cyberpunk 2077: Phantom Liberty has emerged online, providing fans with a glimpse into what they can expect.
Cyberpunk 2077: Phantom Liberty Map Leaks Prior to Expansion Release
A Glimpse of Phantom Liberty
Scheduled to launch on Tuesday, September 26, Phantom Liberty promises to bring new adventures, characters, and mysteries to the dystopian world of Cyberpunk 2077. This expansion not only sees the return of Keanu Reeves as Johnny Silverhand but also introduces Idris Elba in the role of Solomon Reed, a seasoned FIA agent aiding V in navigating a thrilling conspiracy in Night City's newest area—Dogtown.
The Leaked Map
Despite CD Projekt Red's efforts to keep details about Dogtown under wraps, the leaked map showcases the entire Phantom Liberty district. It confirms that Dogtown will be a subdistrict of Pacifica, with the boundaries of Pacifica undergoing adjustments to accommodate the new area. Notably, the Pacifica Stadium, which was part of Coastview in the base game, now falls within the borders of Dogtown.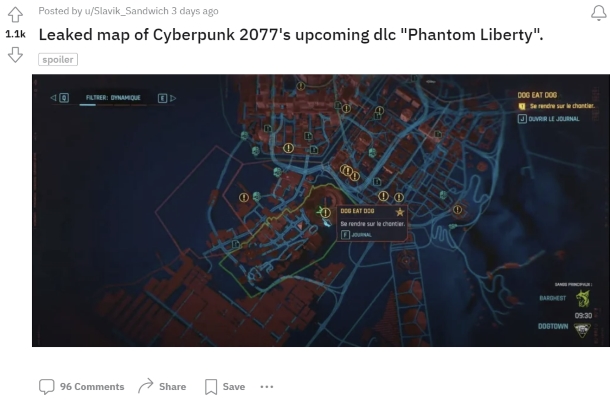 A Glimpse of the Quests
The leak also sheds light on one of Phantom Liberty's quests, titled "Dog Eat Dog." This mission instructs players to "go to the construction site," with the map icon placing it inside the Pacifica Stadium. It's likely that "Dog Eat Dog" is one of the expansion's early quests, possibly occurring before the events of "Hole In The Sky," another mission showcased in the Phantom Liberty SGF demo.
The Barghest Faction
Additionally, the leaked map screenshot unveils the official logo of Barghest, the faction that controls much of Dogtown. While past teasers featured a black variant of the logo, the leaked emblem is brightly green.