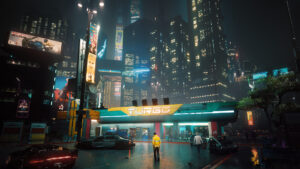 Cyberpunk 2077 was initially released in a broken and buggy state. However, over the last few years, CD Projekt Red has been patching the game to fix bugs and add new content. In this article, we'll go over all the details we have about
Cyberpunk 2077
Patch 1.7, such as the release date, leaks, and new features.
Cyberpunk 2077 Patch 1.7 release date
As of this writing, we haven't received any official word from developer CD Projekt RED regarding the release date of Cyberpunk 2077 Patch 1.7.
The Cyberpunk 2077 1.5 Update was released on February 15th, followed by the 1.6 Update on September 6th (six months and 23 days later). Prior to Patch 1.5, players had to wait a similar 5 months for a significant update. Given this, it seems reasonable to expect the Cyberpunk 2077 patch 1.7 update to arrive in 2023, possibly in time for the Phantom Liberty expansion's release.
New feature
When discussing the contents of Cyberpunk 2077 Patch 1.6 in the previous Night City Wire, CD Projekt Red also mentioned some key features that would appear in later patches, like Cyberpunk 2077 Patch 1.7.
New actions within the perk tree.
New gameplay loop for melee
Vehicular combat overhaul, allowing players to fight their enemies in other vehicles.
Overhaul of the police system, fixing the fact that they were downright broken when the game launched.
Amatangelo claims that the previous patch updated laid "the groundwork for future stuff," which will include significant changes to many gameplay systems. The addition of vehicle-to-vehicle combat and a revised Cop System are two examples of these major changes, and they're intended to give players "a whole new feel and dimension and immersion to the city."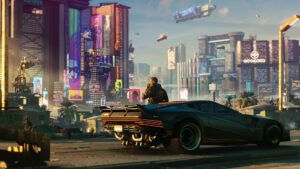 Along with improvements to the police system and vehicle-on-vehicle combat, Amatangelo also mentioned tweaks to MaxTac that should accompany the Cop System overhaul. Similarly, the developer intends to add a new gameplay loop for melee combat as well as new actions to the perk tree.
Aside from that, there are planned additions to the Cyberware mechanic that have not been fully explained. Given that the Cyberpunk 2077 version 1.5 patch update addressed various bug issues while improving the Cyberware feature, more slots, including new items for players to acquire, could be made available.
Phantom Liberty, the next expansion for Cyberpunk 2077, is set to release in 2023 and will include new content as well as the return of Keanu Reeves' Johnny Silverhand.
That is all we currently know about Cyberpunk 2077 Patch 1.7.