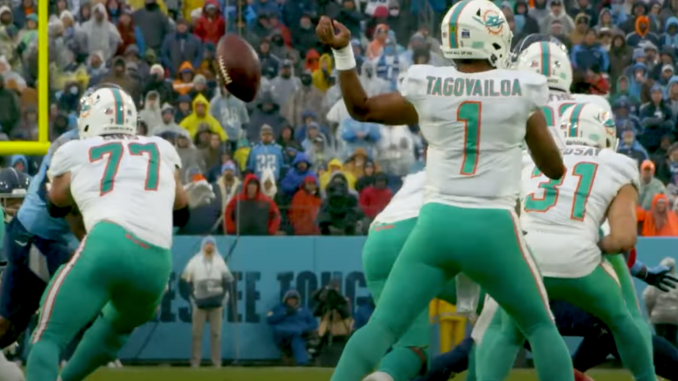 Tua Tagovailoa is a polarizing figure. On the one hand, the 25-year-old Miami Dolphins quarterback, entering his fourth year as a pro in the 2023 NFL season, is seen as a supremely talented individual. On the other hand, Tagoviaola is failing to live up to his undoubted potential, an injury-prone player who could be on his way out of Miami before the new campaign starts on September 7.
Tagovailoa suffered a season-ended injury while playing college football for Alabama in 2019. The Hawaii native was sacked, which resulted in a broken nose, concussion, a dislocated hip, and a fracture on his hip's posterior wall. Tagovailoa's injuries were so severe that they cast doubts on his future in the NFL. However, despite question marks over his fitness, the Miami Dolphins drafted Tagovailoa fifth overall in the 2020 NFL Draft and signed him to a four-year $30 million rookie contract.
An Injury Plagued Two Years in Miami Colors
After making his debut on Week 6 of the 2019 season, Tagovailoa made the starting quarterback position his own. His 2019 figures were far from stellar, but they were solid enough for a rookie. Tagovailoa continues as the Dolphins' starting quarterback in 2021 but missed five games after fracturing several ribs on Week 2. He continued as a starter in 2022 and was putting up career-best figures across the board until not one but two diagnosed concussions ruled him out for a total of five games, including the Wild Card Playoff round. With the Dolphins ranked as outsiders for Super Bowl glory this season with the best sports betting sites, it could be time for the Dolphins to trade Tagovailoa and look for a new man to pull the strings from the pocket.
Dolphins' head coach Mike McDaniel, his coaching staff, and some of the Dolphins' management team have spent the past week in Indianapolis for the NFL Scouting Combine, checking out the latest crop of talent hoping to make the leap from college football to the big time of the NFL. Reporters on the ground quizzed McDaniel and General Manager Chris Grier about Tagovailoa's Miami future. Both reiterated that they see Tagovailoa as the Dolphins' starting quarterback in 2023 and beyond. However, both avoided questions about if the Dolphins plan to exercise Tagovailoa's fifth-year option, which would guarantee him $23 million, and something that needs deciding before the May 1 deadline.
Which Quarterbacks Could the Dolphins Make Moves For?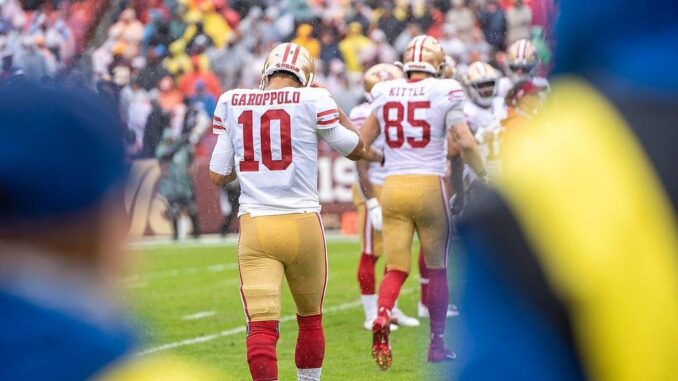 Although acquiring running backs are more of a priority for the Dolphins because they have none on their roster right now, the Dolphins would be crazy not to look at some quarterbacks to replace Tagovailoa should they decide his injury record poses too much of a risk to their Super Bowl credentials.
Jimmy Garoppolo is one man linked with the Dolphins. Currently with the San Francisco 49ers, Garoppolo has a 40-17 record as a starter and has been a winner in four playoff games. The Las Vegas Raiders are Garoppolo's most likely destination, but he has worked with McDaniel previously, and that could swing matters.
Andy Dalton could be a good short-term fix for the Dolphins. The 35-year-old has stayed relatively injury free during his 12-year NFL career, during which time he has been selected for the Pro Bowl three times. Dalton was with the Cincinnati Bengals for nine seasons before spells with the Dallas Cowboys, Chicago Bears, and, more recently, the New Orleans Saints. Dalton signed a one-year contract with the Saints in 2022 as their starting quarterback, Jameis Winston, fractured four bones in his back after recovering from a torn ACL injury. The Saints look set to acquire Derek Carr, making Dalton surplus to requirements.