Social media stars are threatening to skip this week's fashion show unless they are guaranteed FROW next to the runway.
Australia's top TikTok influencers are demanding FROW at Melbourne Fashion Week
Most of the time, A-list celebrities who are invited by fashion designers and wear their clothes hang out in the FROW.
However, this year marks a significant cultural shift for the fashion festival, as TikTok influencers are expected to take their places in the front row.
On Monday, the runway will showcase the work of modern Australian designers like Aje, Van Der Kooij, Nevenka, and Leo Lin.
Katherine Denton, Eloise Mumme, and Silk Cartwright are just a few of the TikTok stars that are expected to show up at Melbourne Fashion Week.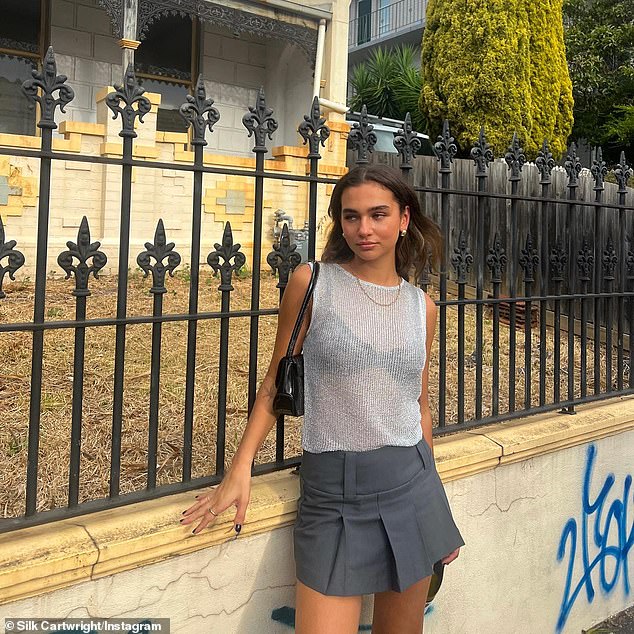 At the same time, Jesinta Franklin (formerly Campbell) is returning to the runway after a six-year absence.
The 31-year-old was quoted last week as saying that she couldn't wait until March 11 at the Royal Exhibition Building to see the Fashion Illuminated exhibition.
She said: 'It feels like a really authentic fit for me because it's not just a walk down the runway there was a give back aspect as well,'
'I started modelling when I was 17, and won Miss Universe at 18, so it's been a long time and there's been so much growth.'
Jesinta's return to the runway follows the sale of her multimillion-dollar Sydney mansion, which she and husband Buddy Franklin were able to complete.
READ MORE:
Former NRL CEO and current president of the Australian Cricketers' Association Todd Greenberg and his wife Lisa bought the property.
This apartment in the eastern suburbs was listed for sale in November of last year, with a price tag of $5 million to $5.5 million. Greenberg and his wife made a private deal in advance of the auction and paid nearly $5 million.