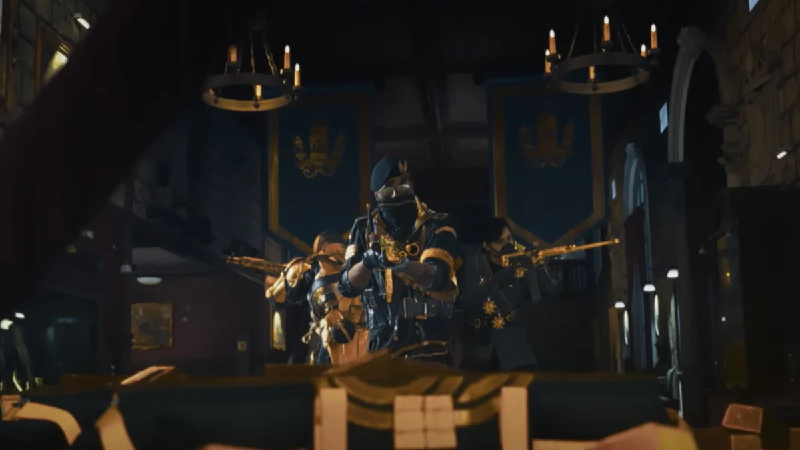 The biggest change from the August 11 Call of Duty Warzone update is the removal of the normal Quads mode, which won't return until August 25.
COD Warzone Playlist Update August 11:
Titanium Trials Endurance Quads
Battle Royale Solos, Duos & Trios
WSOW Battle Royale Solos
Plunder Quads
Rebirth Island Quads
Fortune's Keep Solos, Duos, Trios & Quads.
Included in #Warzone Season Four Reloaded:

Your Playlist forecast! pic.twitter.com/2yikyXjpQo

— Raven Software (@RavenSoftware) July 27, 2022
Titanium Trials Rules & Patch Notes
152 Players on Caldera in a game mode variant of Battle Royale.
Maximum base armor threshold increased to 300 hit points, for a total of 400 effective health when fully plated.
Core health is 100HP and regeneration takes significantly longer to heal to full. Armor is everything, afterall.
The Tempered Perk appears more frequently as ground loot for more efficient armor repairs.
Each Player begins the game, and returns from the gulag, with a Self-Revive Kit.
Features a custom-built, thematic loot table to support the higher TTK gameplay, including exceedingly rare Redacted Weapons that are a step more powerful than Loadout Weapons.
The cost of Loadouts in Buy Stations begins at a higher price point and decreases over the duration of the match. Be sure to grab your discounted Loadouts as the circle collapses!
Updated infiltration cinematic for T-800 and T-1000 Terminator Operators.
Titanium Trials Gameplay
With Player endurance coming from Armor, capitalize on a broken opponent quickly. Core Health regeneration and the effectiveness of Stims is greatly reduced. Don't let them plate up!
Inversely, juking and inserting an Armor Plate is a huge boon, so amplifying this regain with Tempered will help you feel like a real machine.
The Gulag is set up with Pistols and Melee Weaponry, and for the first time ever, you'll be Armored! A few well placed shots and a follow through with a swing of the Sledgehammer should still do the trick.
Being a Terminator, the Mode is generous with Self-Revives. Players spawn with them and return from the Gulag with one offering an extra chance to claim victory, as the case may be. So be aware, that when a Terminator is downed, they often get back up…
During Titanium Trials you'll be first to see a new take on Loadout pricing. Loadouts are initially priced higher than usual and as the match goes on they will decrease in price at the Gas movement interval. Be sure to take advantage of these lower prices for the regain.