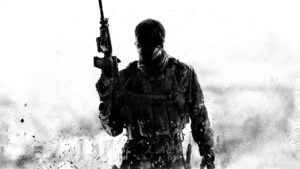 In spite of claims that Modern Warfare 2 would have a two-year cycle, a new main COD title is expected to be released in 2023.
COD 2023 leaks reveal new title & release date
It was previously assumed that Activision would discontinue its annual release of a mainline Call of Duty game in 2023, but according to some leaks, this may no longer be the case. Activision revealed in a recent earnings call on February 6 that "the next full annual premium release in the blockbuster series" will arrive in 2023. It wasn't clear whether "premium release" meant paid expansions or a new full title.
Several reports suggested that Sledgehammer Games would release an expansion to Modern Warfare 2 this fall. Bloomberg's Jason Schreier suggested as much in a Twitter post, saying that an expansion that is "a continuation of MW2" was on the way.
Not unfeasible to add content to something that started off as an expansion and sell it for $60-70… either way the point is that it's a continuation of MW2… anyway see you again at the May earnings call https://t.co/Dw3xySEVpd

— Jason Schreier (@jasonschreier) February 6, 2023
Additional leaks fueled the claim, with leaker TheGhostofHope claiming that a "greatest hits map pack" would be available as paid DLC for Modern Warfare 2 in 2023. It would include a number of classic maps from previous Call of Duty titles and would commemorate the franchise's 20th anniversary.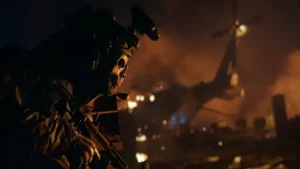 In contrast, according to a new report from Tom Henderson, Call of Duty 2023 will be a full game.
The COD 2023 game will be "Full Premium Standalone"
Henderson stated in his report on February 9 that "Insider Gaming understands that the project changed direction to become a full premium standalone release planned for 2023."
"As for the content of the title, details are scarce, but the game will be heavily connected to the Modern Warfare series. If recent Call of Duty titles are to go by though, expect a lot of remastered maps for multiplayer," the report went on.
Bloomberg's @jasonschreier reporting last year was accurate – Treyarch's game is 2024, with more MWII for 2023. What changed was the 2023 offering changed to be a full premium at some point with Sledgehammer leading. pic.twitter.com/s47sc7Gztg

— CharlieIntel (@charlieINTEL) February 9, 2023
According to leaks, the new game will have two weeks of beta testing, a period of early access, and it will also be released on consoles from the previous generation. The following are important release dates for the game:
Beta weekend 1 (PS4/PS5) – Oct. 6, 2023 – Oct. 10, 2023
Beta weekend 2 (PS4/PS5/Xbox One/Xbox Series X|S/PC) – Oct. 12, 2023 – Oct. 16, 2023
Campaign Early Access (PS4/PS5/Xbox One/Xbox Series X|S/PC) – Nov. 2, 2023
Full Release (PS4/PS5/Xbox One/Xbox Series X|S/PC) – Nov. 10, 2023
The game is also expected to be developed by Sledgehammer Games, but it will be a collaborative effort between all of Activision's Call of Duty studios.
So far, that's all the information we have.