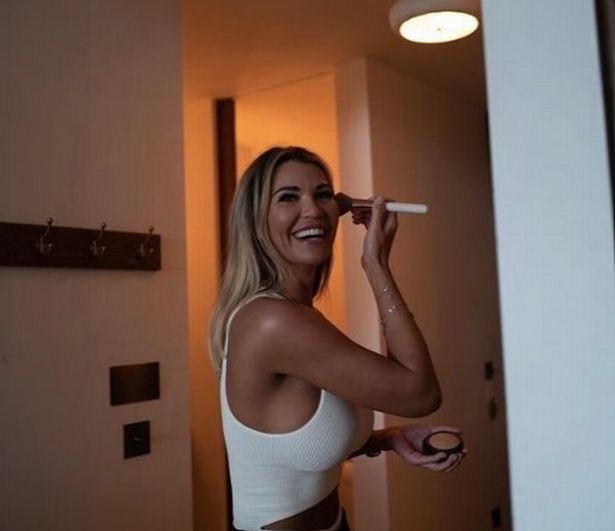 Christine McGuinness, who was looking very lovely in a white crop top, but she had some unfortunate news for her followers.
Christine McGuinness bares her abs in a little crop top as leaving her social media account
The former Real Housewives of Cheshire actress announced her hiatus from social media by posting a new photo album on Instagram.
Christine McGuinness, a model and TV celebrity, wore a white crop top that accentuated her curvy body and announced to admirers that she was leaving social media.
In her most recent photos, she is seen wearing a tight white crop top that exposes a lot of her toned stomach.
Christine claimed that she wanted to get "back to basics" as she posted photos of her toned body that she took in the mirror online.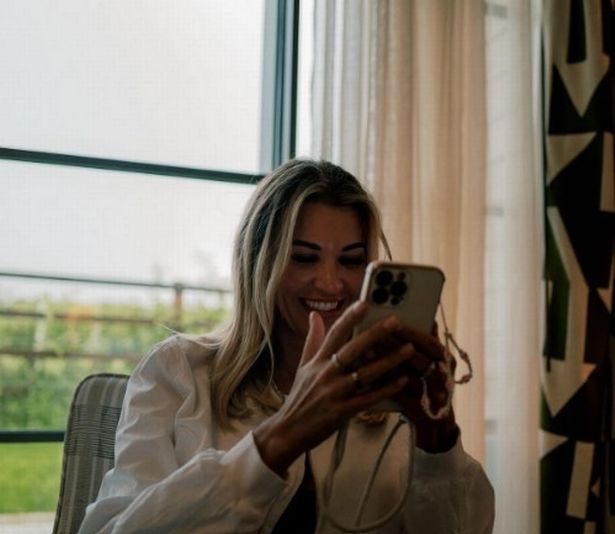 The actress was photographed smiling and joking as she got ready for the day ahead by applying makeup and checking her phone.
Presenter and commentary make grid post caption: "Time for a little digital detox."
"In a world of algorithms, hashtags and followers, I really want to embrace the true importance of human connection and go back to basics for a bit."
She continued,  "I am very happy and healthy, I'm just ready to embrace switching off, being present and living low key for a while," adding a love emoji to express her contentment.
"P.S.. Im not really sure what I think about the whole "social media silence" announcement thing but I have lots of lovely followers on here who check in on me daily and I don't want to worry anyone whilst I have a little quiet time."
In a recent article full of honesty and inspiration, she professed her "love" for former Coronation Street star Helen Flanagan.
Christine made a profound confession about the challenges of living with autism that went viral on the internet.
The 35-year-old, who won the title of Miss Liverpool in 2007, has 710,000 Instagram followers and is frequently lauded for keeping them updated on her life.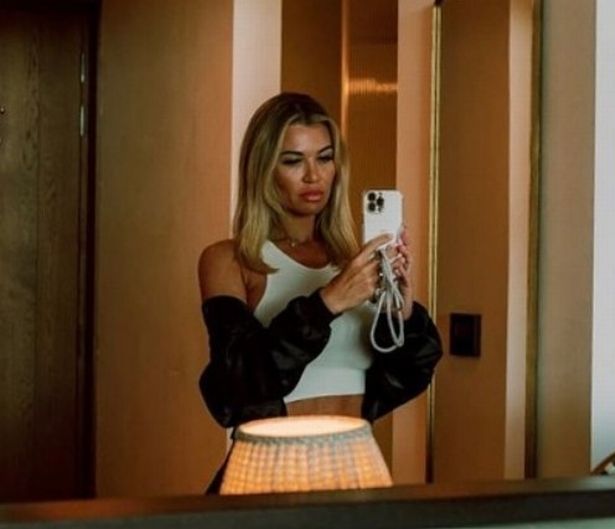 In this post, she provided them a glimpse inside her experience at the Pride of Manchester Awards.
"I've seen loads of people I love, which is just amazing. I caught up with Colson, who I done The Games with. I seen Teddy who I done the real Full Monty with. I saw Helen Flanagan, I love her.
"It's an honor to give out an award, but my brain is spinning from nerves, anxiety, and sensory overload", she admitted.
She said, "I presented an award to a remarkable man named Peter. I hate public speaking and get nervous often, but I had to present him this award since he deserves it so much."