Cassie Lansdell, a former contestant on Love Island Australia, said that fans have asked for bizarre things like being "handled like a pig" and being her "sex slave."
Cassie Lansdell of Love Island talks about the fan who requested to be her sex slave on OnlyFans
The 30-year-old reality personality shot to fame in 2018 after appearing on Love Island Australia with Jessie Wynter in the show's second season.
After gaining thousands of followers on her X-rated account last year, the blonde stunner has now launched her own website.
Cassie Lansdell, a model on the adult-only website OnlyFans, has revealed the craziest requests she's ever gotten from a member, and you won't believe some of them.
Now, in an exclusive interview, Cassie has exposed some of the unusual demands made by OnlyFans subscribers.
The influencer started off by saying that she was astonished by outlandish requests, but now, after a year on the platform, nothing is out of the ordinary.
Cassie answered, "This one guy wanted to be my slave. He just wanted me to financially dominate him and just treat him like a pig and make me to make him his mistress."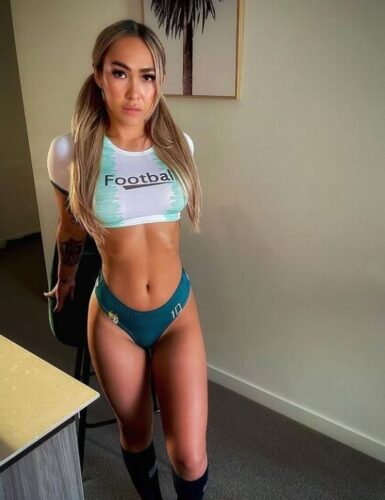 To which I replied, "So that was a little bit weird and I was like, 'Thanks for the offer but I'm okay. I draw the line there."
She elaborated, "I'm happy to be in a few outfits or be with my boyfriend and whatever but that kind of stuff just kind of weirds me out a little bit."
"I do get a lot of foot fetish people, they want me to do weird things with feet and some pretty extreme stuff that I'm not comfortable doing.
"People have all sorts of kinks and fantasies that you don't even realise like fetishes and all that good stuff – but each to their own."
Cassie claimed that several celebs have tried their luck with her online despite the fact that she is already in a committed relationship with her beloved boyfriend.
The reality star said, "I've had a few but mainly just like footballers or like TikTokers, you know, people kind of like in the social media space."
"I don't want to name any names but, yeah, like rappers or a couple of people in bands. It's crazy actually because you look in your DMs and you're like, 'How have you found me?'
"Like I see myself as a very normal person so when people message me or even when people notice my account, I'm like, 'Wow'."