With her latest daring outfit, golf influencer Bri Tersi has left fans calling her "the one and only."
She has 1.5 million Instagram followers and one million on Twitter. On social media, she often shares golf and glam videos and pictures.
The account of Teresi's OnlyFans page has nearly 218,000 likes, which is an indication of her popularity.
Teresi shared snaps of herself Wednesday at a green pond wearing a blue patterned dress and posing.
The 28-year-old also showed off her never-ending legs as she wore the outfit for a clothing campaign for Guess.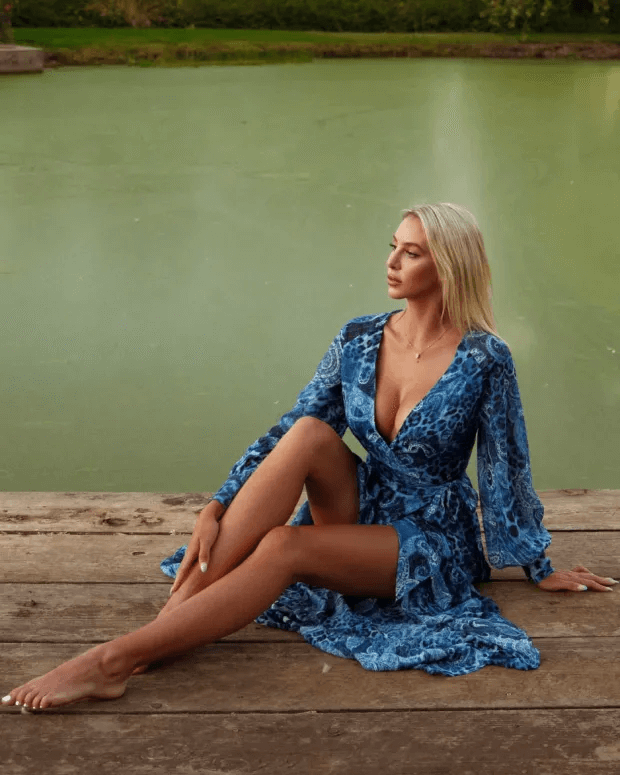 In her Instagram post, Teresi captioned the shot: "Dreamy."
Fans praised Teresi's stunning photo near the pond.
One wrote: "That dress looks amazing on you."
Among the comments were: "The One and Only Bri!!!" and: "Bri, you look absolutely gorgeous."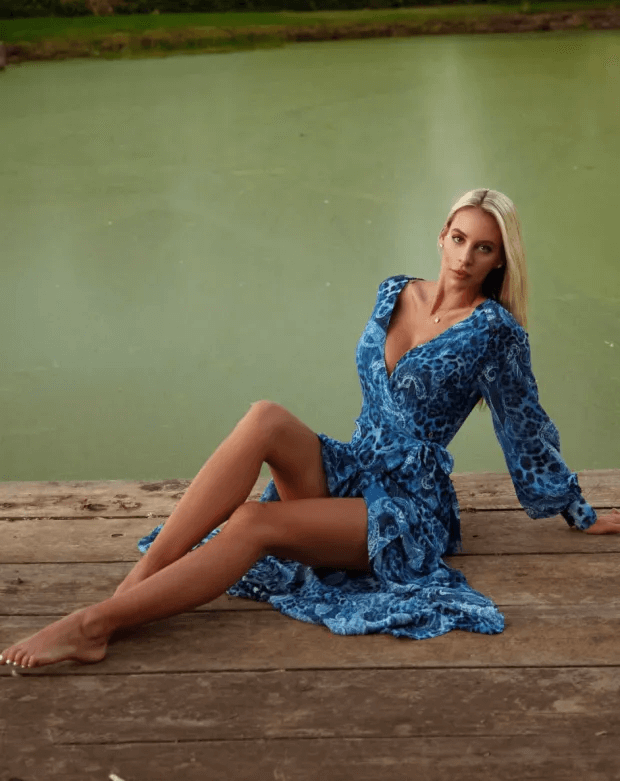 Her latest Instagram post follows pics of her posing in a white shirt and lingerie set she posted earlier this week.
Bri sports a figure-hugging top and short brown skirt while enjoying a "tea break."
Several fans praised and admired the images, with one commenting, "That outfit was meant for you."
Another commented, "You are very beautiful."
A third added, "Stunning Bri."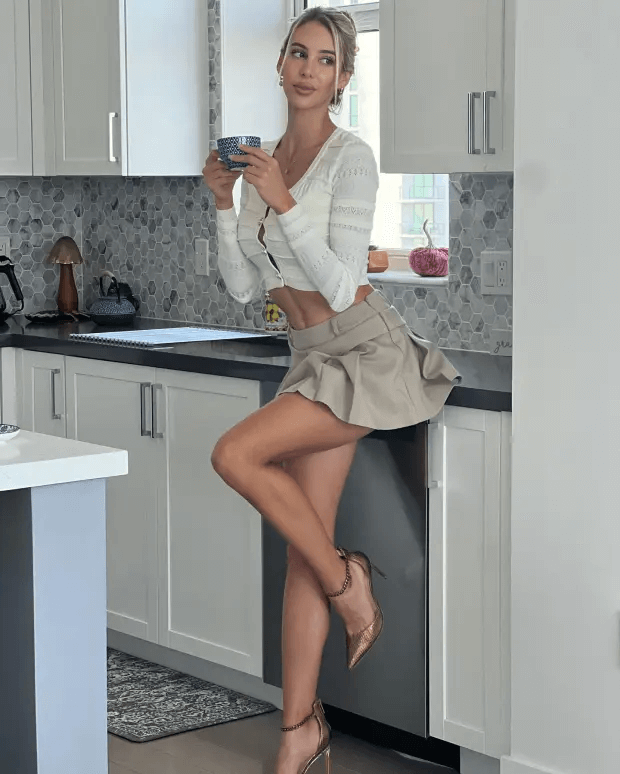 Read next :
About Bri Teresi  :
Bri, who is currently in Europe with college friend Hannah Mitterberger, has been spotted playing at the Real Club Valderrama in Andalucia, as well as the San Roque golf course in Cadiz.