Battlefield 2042 Season 2 will be released next week, on August 30th, according to EA. The new season will bring a slew of new game features, such as a new Specialist, new hardware, a new map, and a new Battle Pass.
Battlefield 2042 Season 2 Release Date
According to EA, the second season of Battlefield 2042 will be released at the end of this month, on August 30, more than two months after the first tseason.
Despite the slow pace at which DICE has been working to improve the game since its disastrous launch last year, the new content looks promising, with only one new map, a new Specialist, new weapons, and a few new vehicles.
New Map – Stranded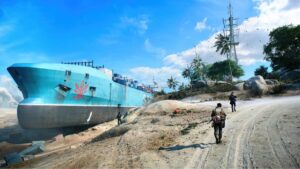 Stranded, the new map, is even smaller than Exposure, which debuted with Season One. That's great news. The biggest complaint about the launch maps was that they were far too large. Stranded is the polar opposite of that. It almost feels like an admission that DICE went too far with the massive maps. Stranded felt very infantry-focused in an early hands-on session for Eurogamer, with tight chokepoints and plenty of cover.
DICE has been able to focus on adding surface details, fauna, and grass all over the map due to its smaller size. It felt more like a Battlefield map from previous games, demonstrating how technically capable the Frostbite engine can be.
There is still one unresolved issue: the lack of destruction. It's a defining feature of the Battlefield franchise that's still missing. This was brought up with DICE during a subsequent Q&A session, but went unanswered.
New Vehicles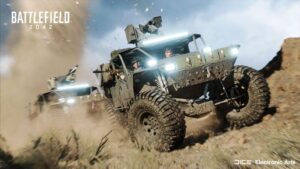 Season Two introduces two new four-seaters: the EBLC-RAM and the Polaris RZR. The RAM resembles a cross between a hovercraft and a tank, with a diverse arsenal of weapons and the ability to plant tactical beacons. Meanwhile, the RZR is a lightweight buggy that can transport you quickly between objectives.
Specialist and Weapons
Charlie Crawford, the new specialist, is a stereotypical British geezer who appears to be modeled after Jason Statham. Crawford can revive teammates faster and replenish their ammo as a support specialist.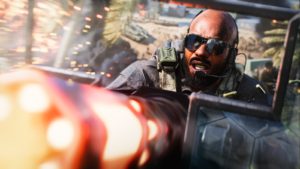 The Vulcan is a mountable minigun with a ballistic shield that Crawford is carrying. It is an ideal weapon for supplying cover fire and positioning defense. To compensate, the minigun has a limited angle of rotation, making it easier for opponents to flank and kill the operator. It can also be destroyed with a well-aimed rocket or two.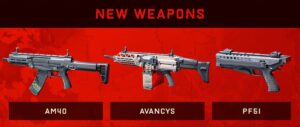 Season Two will also include three new weapons. First, the AM40 assault rifle has a high rate of fire, making it feel more like a submachine gun. The Avancys is a light machine gun and my personal favorite of the three. It's fairly accurate, has a large ammo capacity, and fires at a rapid rate. Finally, the PF51 is an automatic secondary weapon that performs admirably for a sidearm. Additionally, conclusion grenades are back, though their usefulness when you're being attacked from all sides is debatable.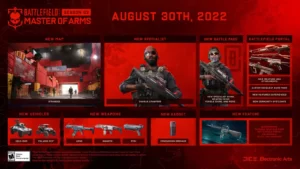 By the end of the season, older weapons from previous titles that were available in Battlefield Portal will make their way to All-Out-Warfare. Speaking of Portal, there is no new content for the mode in the new season. When Eurogamer questioned DICE about future plans for content, they didn't respond. It's a real shame because Portal, which allowed players to play on maps with weapons from previous games, was one of the game's saving graces at launch. However, Portal desperately needs new content.
This pretty much summarizes everything in Battlefield 2042 Season 2. Despite my positive initial impressions, Battlefield 2042 is in desperate need of additional content. At this rate, the game won't feel complete until the end of the Year One updates. And I'm not sure if there will be a Year 2 in EA's grand vision of live service gaming.